OSCE Parliamentary Assembly calls on Russia to stop occupation of Crimea
A+
A-
Щоб отримувати корисні матеріали, підпишіться на розсилку
Підписатися
The Parliamentary Assembly of the Organization for Security and Cooperation in Europe has approved the declaration, calling on Russia to stop annexation of Crimea, at its session in Tbilisi, Georgia.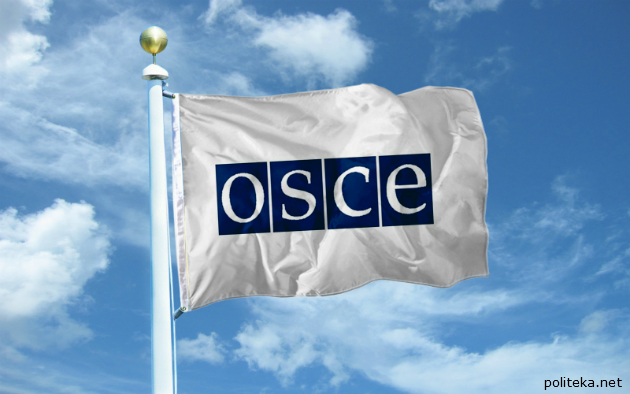 Ukrainian MP Anton Herashchenko posted this on his Facebook page.
"The Tbilisi Declaration was approved at the OSCE Parliamentary Assembly meeting in Tbilisi. The declaration contains a tough resolution on Crimea, proposed by the Ukrainian delegation," the MP wrote.
According to him, a total of 122 delegates from over 50 OSCE participating countries voted in favor of the declaration.
Delegates from the Russian Federation and Armenia voted against the declaration (6 votes). The delegates from Kazakhstan and one of the delegates from Italy abstained (5 votes).
"This declaration of the OSCE Parliamentary Assembly will be another building block in the system of economic and political sanctions against the state aggressor – the Russian Federation," Herashchenko noted.
The declaration reads that the Russian Federation bears full responsibility for human rights violations in the Autonomous Republic of Crimea and the city of Sevastopol as an occupying power in effective control of the Crimean peninsula.
The Assembly also calls on Russia to stop aggression against Ukraine and to fully comply with its obligations under the UN Charter, the Helsinki Final Act and other norms and principles of international law.
In addition, the OSCE Parliamentary Assembly calls for immediate and unconditional release of Ukrainian citizens, who have been unlawfully detained or imprisoned under fabricated charges by the de facto authorities in occupied Crimea.
In particular, to free Deputy Chairman of the Crimean Tatar Mejlis Ahtem Ciygoz, Crimean activists Oleg Sentsov, Alexander Kolchenko, Oleksiy Cherniy, Gennadiy Afanasyev, civil society activist Oleksandr Kostenko and others.
The draft resolution was initiated by Ukrainian MP Natalia Ahafonova, the member of the Permanent Delegation of the Verkhovna Rada of Ukraine to the OSCE Parliamentary Assembly.
July 3, the Political Committee of the OSCE Parliamentary Assembly adopted the resolution on peacekeeping operation in Ukraine.
The OSCE PA members supported the amendments to strengthen the control over borders, to provide access of international missions to all facilities in Donbas, Crimea and Sevastopol, to call on the participating countries to continue economic and political sanctions against Russia to fulfill international requirements and to stop illegal occupation of Crimea.
"We managed to defend the provision calling for the international peacekeeping operations in Ukraine, the correct wording for the Malaysian Boeing, the status of Crimea and respect for the territorial integrity," the MP added.
The Russian delegation to the OSCE Parliamentary Assembly stated that the resolution on Crimea was "biased."