Poroshenko signs law on financial assistance for captives
A+
A-
Щоб отримувати корисні матеріали, підпишіться на розсилку
Підписатися
President of Ukraine Petro Poroshenko has signed the law No. 1486-VIII on the amendments to Article 9 of the law of Ukraine on social and legal protection of servicemen and their families, which provides for the possibility of transfer of financial assistance to servicemen, who have been captured, become hostages, or gone missing.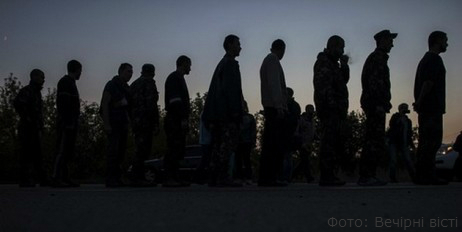 As the press service of the Head of State reports, the law is aimed at strengthening the social protection of servicemen.
"The document sets the legal basis for the transfer of money to the families of members of the Armed Forces of Ukraine, other military formations, established pursuant to the laws of Ukraine, and law enforcement officers, who have been captured or have become hostages in the territory of conduct of the ATO during military operations against illegal armed groups," the statement reads.
According to the new wording of paragraph 6 of Article 9 of the mentioned law, the servicemen, who have been captured or have gone missing, have still the right to payments in the amount of salary and bonuses.
At the same time, as noted, these provisions do not apply to military personnel who have voluntarily surrendered, deserted their army units (place of service), or who have deserted the Armed Forces of Ukraine or other legal military units and law enforcement agencies.