Political prisoner Server Mustafayev shares about poor conditions in Russian prison and lack of medical aid
A+
A-
Щоб отримувати корисні матеріали, підпишіться на розсилку
Підписатися
A political prisoner from Crimea and a human rights activist, Server Mustafayev, has to wait to see a cardiologist despite heart pain and shortness of breath, as reported by his wife, Maye Mustafayeva.
Mustafayev was a coordinator of a prominent human rights initiative, Crimean Solidarity, that focused on the rights of Crimean Tatars and political prisoners before being detained and imprisoned by Russian occupying forces for 14 years for alleged involvement in terrorist activities.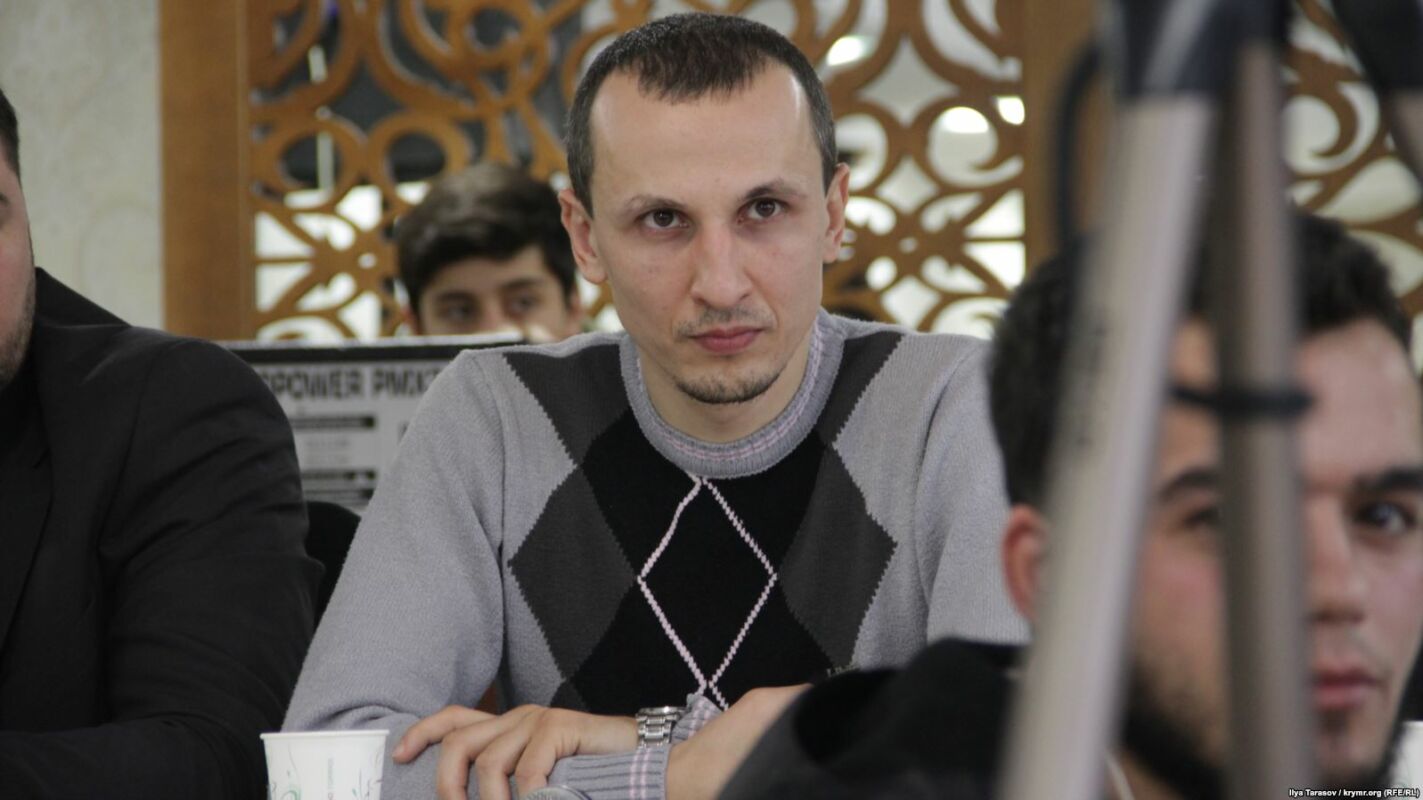 Maye Mustafayeva and her and Server's children, eight-year-old Yusuf and five-year-old Naji visited the political prisoner in Tambov prison. The family was allowed to come for an extended three-day visit from July 3 to 6.
According to Maye, her husband filed several administrative lawsuits against the administration of the Novocherkassk and Simferopol detention centers, where he was held before sentencing.
While he was in the detention centers, violations appeared in his case that he did not know about. When he was transferred to Tambov, the Crimean Tatar was put in a punishment cell for this.
In addition, Mustafayev continues to file lawsuits about the illegal seizure of the Quran and the failure to provide medical care. He initiated them to stop the lawlessness against other prisoners, the political prisoner's wife noted.
The Crimean human rights activist is also trying to make it easier to buy vegetables and fruits in the prison store because the food in the colony is very poor, Maye said.
At the same time, she shared details of her husband's life. Mustafayev does not have any free time, in particular, to prepare for the trials. Every day he works in a sewing shop where he sews children's clothes.
The political prisoner complains that it is hot and stuffy in their cell. He developed pain in his heart and found it difficult to breathe. However, his wife said he cannot get to a cardiologist yet, as it is not his turn.
As a reminder, Server Mustafayev is the coordinator of the Crimean Solidarity and was involved in reporting on politically motivated cases that occurred in the Crimean Peninsula since its annexation in 2014. In 2018, he was detained and accused of being a member of Hizb ut-Tahrir, an Islamist movement designated as a terrorist group in Russia since 2003 but operated legally in Ukraine and many other European states.
On September 16, 2020, the Southern District Military Court in Rostov-on-Don found Server Mustafayev guilty of charges of "membership of a terrorist organization" and "conspiring to seize power by violent means."
The United Nations Human Rights Council Working Group found that Russia's deprivation of liberty of Server Mustafayev was unjustified and violated international law. It called on Russia to cancel his 14-year sentence in a high-security colony and pay him compensation.
Earlier, ZMINA reported that illegally convicted Crimean Tatar human rights activist Server Mustafayev had entered the law faculty. However, he cannot start his distance learning – the colony administration does not give him the laptop his family handed the prisoner almost a year ago.
According to the Mission of the President of Ukraine in the Autonomous Republic of Crimea, at least 181 individuals are held in custody or imprisoned on the territory of the temporarily occupied Crimea or Russia.  
Based on assessments of a human rights organization Crimea SOS, 35% of political prisoners from Crimea charged with politically motivated grounds became imprisoned after Russia's full-scale invasion. Most were accused of alleged involvement in the Islamic political organization Hizb ut-Tahrir or the volunteer Crimean Tatar battalion named after Noman Çelebicihan.
In April 2023, Dunja Mijatović, the Council of Europe Commissioner for Human Rights, released a report, "Crimean Tatars' struggle for human rights." Mijatović confirmed numerous serious human rights violations, persecution, discrimination, and stigmatization by Russian occupying forces of representatives of the Crimean Tatars community and those who oppose the illegal occupation of Crimea or disagree with other issues.