FSB does not release Umerov from the psychiatric clinic – Feygin
A+
A-
Щоб отримувати корисні матеріали, підпишіться на розсилку
Підписатися
Russian lawyer Mark Feygin, who arrived in the annexed Crimea on August 29 in order to promote Ilmi Umerov's releasing from a psychiatric clinic, has said that Russian security officials refused to release Deputy Chairman of the Mejlis, Crimea. Realities online media outlet reports.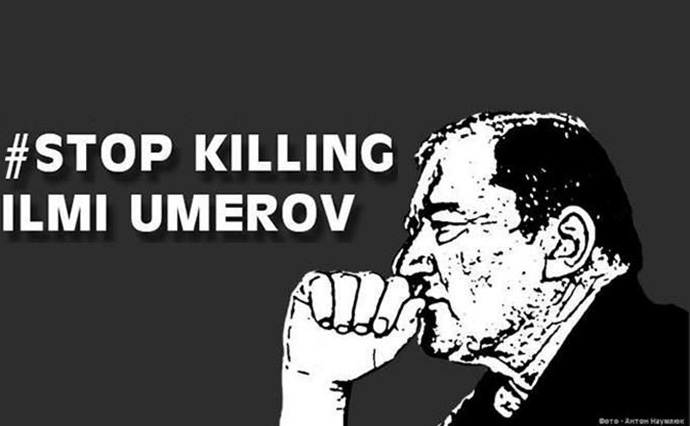 "I and the family came to the hospital to take Ilmi away. [Russian security officials] should have released him. But FSB investigator Skrypka changed his mind. He decided to make fun," Feygin wrote on Twitter.
Later, he also wrote that Umerov's lawyers could not meet with Russian FSB investigator, whom they had been planning to hold negotiations with in order to release Umerov from a psychiatric hospital.
"We have been at the Uremov's hospital twice today, have been waiting for FSB investigator Skrypka. He has hidden. By the way, he had been working in Security Service of Ukraine," the lawyer wrote.
In addition, another Umerov's lawyer, Nikolay Polozov, wrote on Twitter that Umerov had been complaining on eye problems.
As reported, the Russian Federal Security Service initiated a criminal case against the Deputy Chairman of the Mejlis of the Crimean Tatar people Ilmi Umerov on "separatism" charges this May.
The Kyivsky District Court of Simferopol controlled by Russia ruled to put Umerov to inpatient forensic psychiatric examination. 59-year-old Ilmi Umerov suffers from diabetes, Parkinson's disease and recently underwent heart surgery.
Ukraine, the European Union and the international human rights organizations have called on Russia to release Umerov.