Despite international law, occupying authorities in Crimea order conscription of 2,500 locals
A+
A-
Щоб отримувати корисні матеріали, підпишіться на розсилку
Підписатися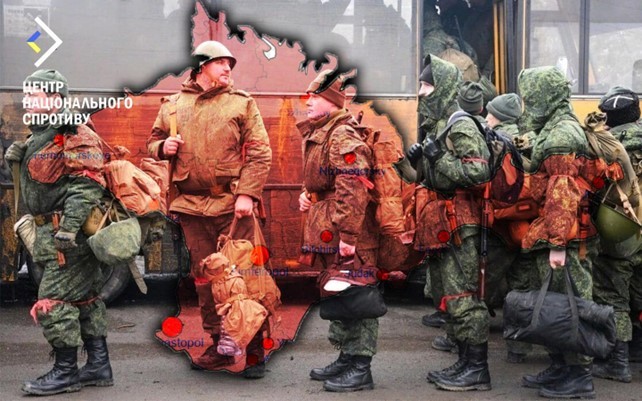 "The duration of military service will continue to be 12 months. Most conscripts will have to serve in the Black Sea Fleet and in the troops of the Southern Military District", the message says.
The Russian Federation is known to have been involving Crimeans in a full-scale war against Ukraine. Numerous human rights organisations point out that compelling the residents of occupied territories to serve in the army of the occupying power constitutes a violation of international law, namely, Article 51 of the Convention Relative to the Protection of Civilian Persons in Time of War. Moreover, acts of individuals responsible for the conscription constitute a war crime according to Article 8 of the Rome Statute.
 Since February 24, 2022, the Crimean Human Rights Group has been collecting data on dead and captured Russian military personnel assigned to military units in Crimea. As of late June 2023, the CHRG documented at least 267 military men killed fighting for the Russian Federation.
Russia also prosecute citizens of Ukraine in Crimea for evading service in the RF Armed Forces. As of 30 June 2023, the Crimean Human Rights Group has documented at least 468 criminal cases under RF CC Article 328 ("evading the service in the Armed Forces of the Russian Federation") sent to illegal "courts" in the occupied peninsula. 
This includes at least 26 criminal cases under RF CC Article 328 documented for April 1 – June 30, 2023, with guilty verdicts delivered for 19, with fines between RUR 15,000 and 50,000. Payment of the fine does not entitle the person to avoid military service.
The Crimean Human Rights Group highlights the sentence of 9 years in a penal colony to Denys Narolskyy, a Crimean contract serviceman, who had refused to fight against his country.