In Crimea, security officers surreptitiously placed a pamphlet, for which an imam was summoned
A+
A-
Щоб отримувати корисні матеріали, підпишіться на розсилку
Підписатися
During the search in the Koreiz mosque, the security officers surreptitiously placed a pamphlet "A Fortress of the Muslim", for which an imam was summoned, Nariman Dzhelyal, First Deputy Chairman of the Mejlis wrote on his Facebook on November 27.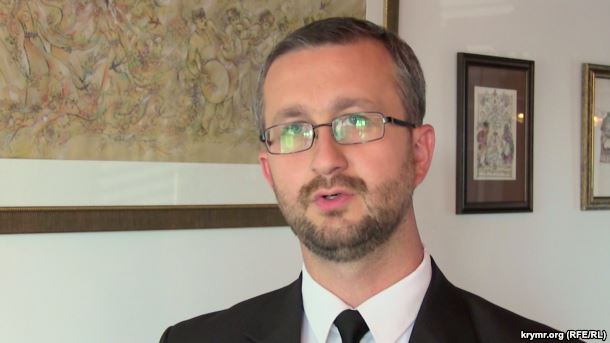 "About a month ago, it was reported that Russian security forces visited a mosque in Simeiz. A few days ago, it became evident that they conducted searches in four mosques: Simeiz, Koreiz, Derekoya, and Ai-Vasylia. Probably in all cases, but surely during the search in Koreiz on October 27, security officers surreptitiously placed a pamphlet "Fortress of the Muslim". As a result, a mosque's imam was summoned on October 28. Security service proposed him to agree with an accusation and to pay a fine. But he refused and appealed," Dzhelyal wrote.
On November 2016, "Fortress of the Muslim" was included to the "Federal list of extremist literature" (№3897). In August, a court in Buriatia recognized as extremist "Fortress of the Muslim. Invocations from the Quran and the Sunnah", IslamReview reported.
After the annexation of Crimea, mass searches of independent journalists, activists and members of Mejlis took place. Ukraine's Foreign Ministry expressed concern over the harassment of its citizens in the annexed Crimea and called on Russia to stop pressure.
It appealed to the international community to use all legal and political means to stop Russia from using totalitarian methods of suppressing human rights and to release all political prisoners.