Russian occupying forces detained at least 18 Crimeans to check their involvement in subversive actions during the last months
A+
A-
Щоб отримувати корисні матеріали, підпишіться на розсилку
Підписатися
Since February 2023, Russian occupation authorities in Crimea have intensified their practice of enforced kidnappings of Crimean residents to check their alleged involvement in subversive or guerilla activities. According to activists of an independent human rights group Qırım Gayesi і

Crimean Idea

, at least 18 individuals from the indigenous community of Crimean Tatars were detained.  
News about it first appeared on the Facebook page of Qırım Gayesi and Krym.Realii – RFE/RL's Crimea service. Later, the page of Qırım Gayesi had to cease its activities due to the persecution of Abdureshyt Dzhepparov, a prominent human rights defender and a Crimean Tatar national movement veteran. Dzhepparov is wrongfully accused of managing the social media page.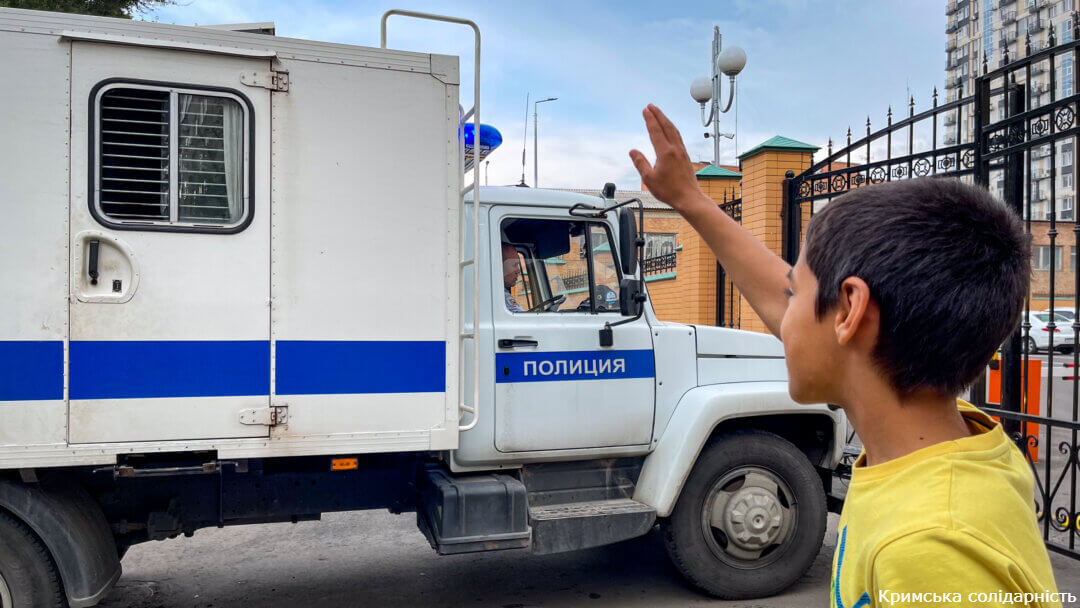 Human rights defenders in Crimea suspect that the number of enforced kidnappings and detentions among Crimean Tatars, in fact, is much higher. People may conceal these incidents, fearing further repressions. 
"In general, law enforcement uses the [same] approach. They come early morning to people's homes and conduct searches, withdraw all digital devices, and take a person in an undisclosed direction. With a bag on the head as a rule," according to Qırım Gayesi. 
Human rights defenders from Qırım Gayesi also announced a release of a detailed report about such incidents and other violations of international humanitarian law. The Fourth Geneva Convention, which addresses the responsibilities of the occupying power, such as Russia in Crimea, prohibits the inhumane treatment of civilians and all acts of violence. However, the timeline for the release of this report is unclear due to their ceased activity. 
As reported earlier by Crimean Solidarity, a civic movement of relatives of political prisoners in Crimea, representatives of the unlawful Russian road patrol service detained Mambet Asan-Usta, a 29-years old Crimean Tatar, in May of this year near Kirovske village in the Eastern part of the Crimean peninsula. Man gave a detailed account of his arrest on May 19. According to Asan-Usta, he was kidnapped during the check of his documents. Six masked persons attacked him. 
"They closed my eyes and mouth so that I wouldn't scream, and they started twisting my hands and pushing me into the car… There were various threats… When my mouth was opened, I asked on what grounds you were detaining me. They did not want to listen, and threats were made in response… They twisted me, bent my arms, put on handcuffs, and put some kind of cloth on my head and wrapped it with tape," Mambet Asan-Usta said. He realized that he had been brought to some police station while his family did not know about his whereabouts.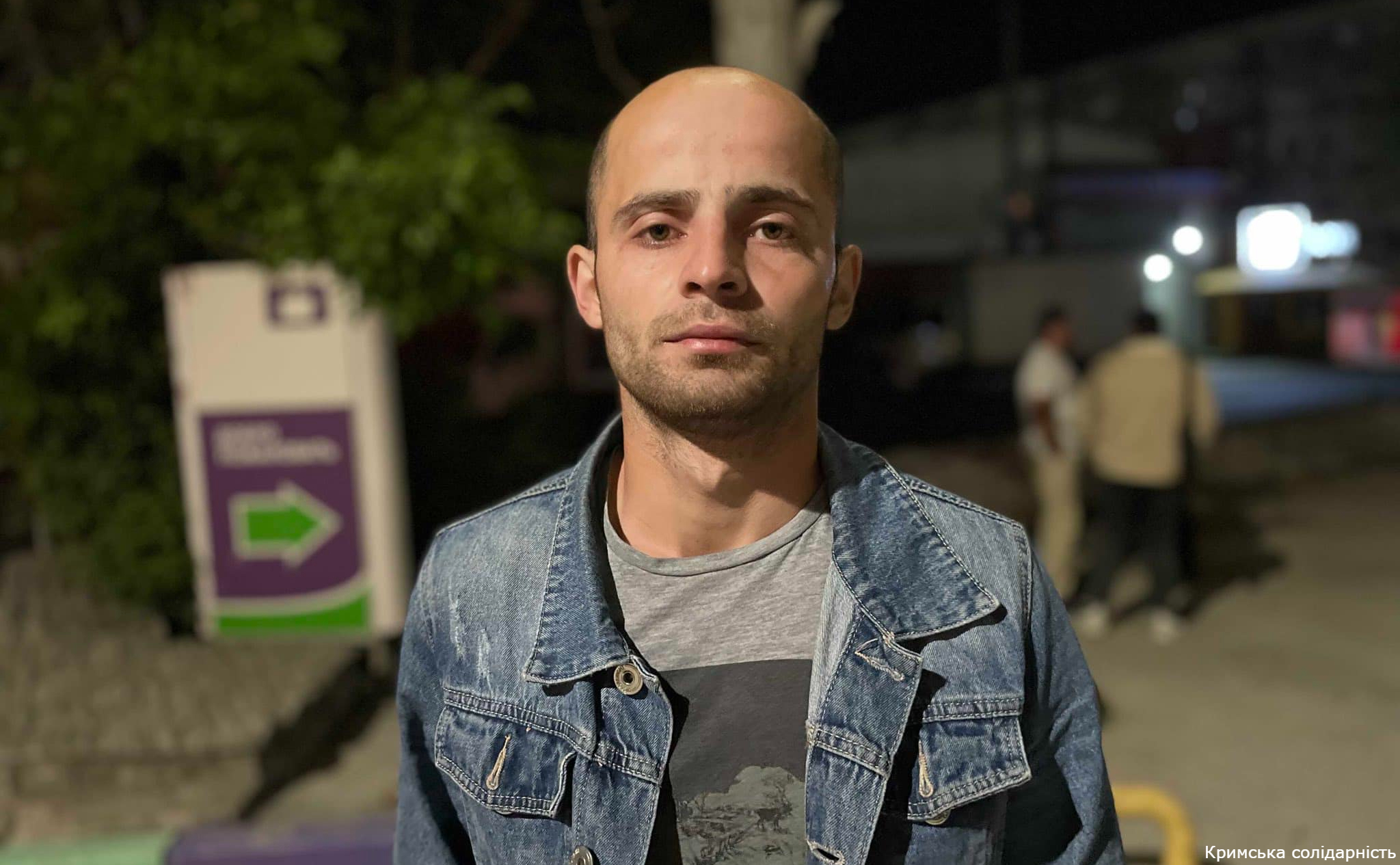 The Russian security forces began to demand that Asan-Usta confesses about the "incident in Chistenke", a village near Simferopol, where he went for work. On May 18, an explosion occurred on the railway in the Simferopol district of Crimea, resulting in five wagons with grain being derailed and the movement of trains suspended.
"They wanted to hang today's sabotage on the railway on me. To which I replied that I had nothing to do with it," Asan-Usta shared.
Later, the occupiers locked the man alone in a room, where he stayed for about an hour. Then, a man in gloves and a mask came in again. He returned Asan-Usta's property, wrapped his head again with fabric and tape, put handcuffs on his hands, and told him to follow the instructions. Asan-Usta was found at the gas station in Simferopol.
According to the Mission of the President of Ukraine in the Autonomous Republic of Crimea, at least 181 individuals are held in custody or imprisoned on the territory of the temporarily occupied Crimea or Russia.  
Based on assessments of a human rights organization Crimea SOS, 35% of political prisoners from Crimea charged with politically motivated grounds became imprisoned after Russia's full-scale invasion. Most of them are people who were accused of alleged involvement in the Islamic political organization Hizb ut-Tahrir or the volunteer Crimean Tatar battalion named after Noman Çelebicihan.
In April 2023, Dunja Mijatović, the Council of Europe Commissioner for Human Rights, released a report, "Crimean Tatars' struggle for human rights." Mijatović confirmed numerous serious human rights violations, persecution, discrimination, and stigmatization by Russian occupying forces of representatives of the Crimean Tatars community and those who oppose the illegal occupation of Crimea or disagree with other issues.