Russian forces continue to violate the property rights of Ukrainians in temporarily occupied Crimea, flouting the Geneva Convention – Crimean human rights defenders
A+
A-
Щоб отримувати корисні матеріали, підпишіться на розсилку
Підписатися
The Russian occupation of Crimea since 2014 has led to numerous human rights violations, including the forceful seizure of property belonging to Ukrainian citizens. Russians label this process as "nationalization". In a recent development, nearly 700 properties, including land, homes, and other assets, were confiscated by the Russian Federation.
These findings were stated in the report "Review of the situation with human rights and adherence to norms of international humanitarian law in Crimea after the beginning of Russia's full-scale war against Ukraine" published by the Public Initiative "Qirim Gayesi"і Crimean Idea.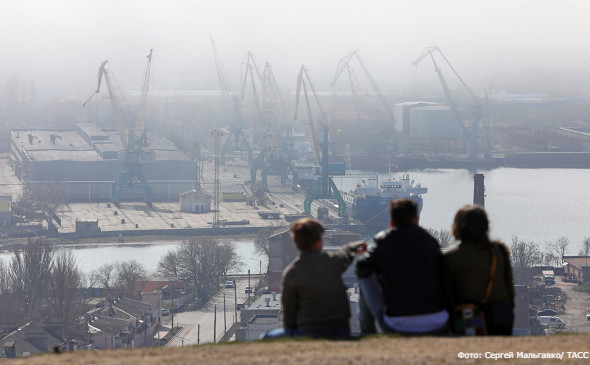 As stated in the report, suspicion of not being loyal to the Russian army is dangerous for Crimean entrepreneurs because local authorities can block their businesses and destroy their real estate. 
Crimean human rights defenders have pointed out that this action violates Article 53 of the Geneva Convention relative to the Protection of Civilian Persons in Time of War, which states that "any destruction by the Occupying Power of real or personal property belonging individually or collectively to private persons, or to the State, or to other public authorities, or to social or cooperative organizations, is prohibited, except where such destruction is rendered absolutely necessary by military operations"…
For instance, on June 11, 2022, the Russian military released a video showing workers at an automobile service refusing to replace a wheel on a military vehicle with the words: "We do not help the military". The next day, the owner of the service center, Vilen Seitosmanov, explained that his service station lacked equipment for trucks and this was the actual reason for the denial.
A week after the incident, Vladimir Konstantinov, the speaker of the Crimean "parliament" under Russian occupation, claimed that the service station was constructed illegally and would be demolished in the near future. On August 11th, Seytosmanov's car service station, along with his two warehouses, were indeed demolished.
Previously, ZMINA reported that in 2022, as a result of "nationalization," Russia illegally seized about 700 assets belonging to Ukrainian individuals in the temporarily occupied Crimea. In April 2023, Vladimir Konstantinov announced plans to expand the list of enterprises, apartments, and land plots owned by Ukrainian citizens that will be "nationalized" in Crimea.
The sale of appropriated assets is expected to raise 1 billion rubles. According to Sergey Aksеnov, the Kremlin-appointed curator in Crimea, all the funds received from the sale of stolen property will go to support combatants on the Russian Federation's side in the conflict against Ukraine.
According to human rights defenders of the public initiative "Qirim Gayesi", these actions set a precedent for repeated violations of property rights and human rights for those who demonstrate anti-war or pro-Ukrainian positions. The legal defenders of the 'Crimean Idea' call on the international community to condemn such actions and urge the Russian Federation to respect the property rights of Ukrainian citizens in Crimea.