Russia has unduly restricted the right to freedom of opinion and expression in temporarily occupied Crimea since full-scale war against Ukraine – OHCHR
A+
A-
Щоб отримувати корисні матеріали, підпишіться на розсилку
Підписатися
Russia applies its legislation to penalize a wide spectrum of real or perceived criticism of the Russian Federation and its armed forces in the Autonomous Republic of Crimea and the city of Sevastopol temporarily occupied by the Russian Federation. It has unduly restricted the right to freedom of opinion and expression and severely limited space for dissenting and critical opinions on matters of public interest.
Such a conclusion was reached by the Office of the High Commissioner for Human Rights (OHCHR) in its report on the human rights situation in Ukraine which covers the period from 1 February 2022 to 31 July 2022.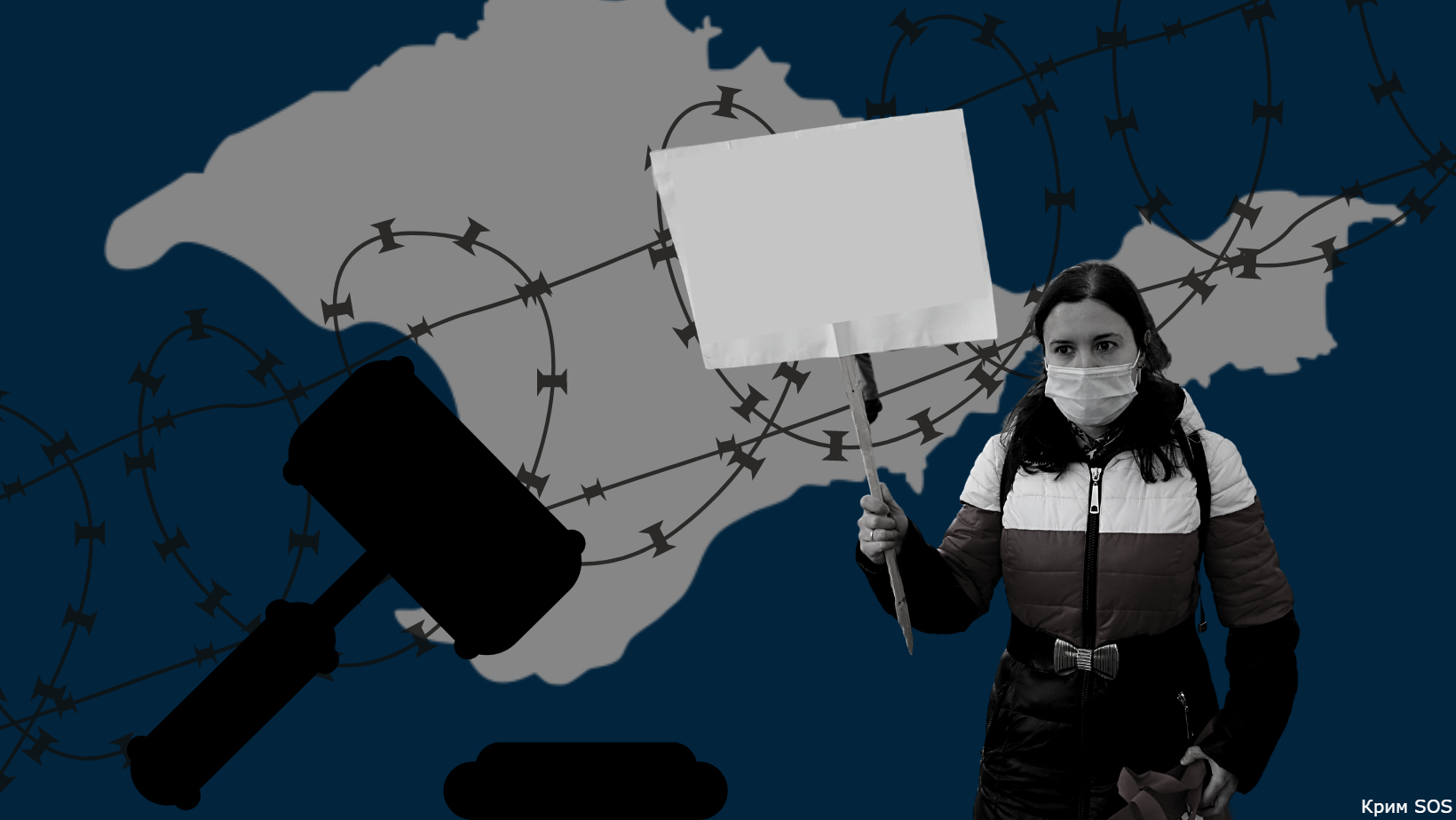 In the mentioned period OHCHR has documented the prosecution of 89 individualsі 55 men and 34 women. in Crimea for "public actions directed at discrediting the armed forces of the Russian Federation" since the legislation was introduced in March 2022і Article 20.3.3 of the Russian Federation Code of Administrative Offences.. 84 of them were convictedі 54 men and 30 women..
Тhe United Nations Human Rights Monitoring Mission in Ukraine also received information in relation to teachers being pressured to actively endorse the armed attack by the Russian Federation against Ukraine and refrain from criticizing the occupation authorities.
In at least 29 of these cases, individuals were sanctioned for social media posts in which they had criticized the armed attack by Russia against Ukraine, blamed Russian political leaders or armed forces for alleged war crimes or called for an end to hostilities with slogans akin to "Stop the War".
Moreover, in no less than 21 cases, Crimean residents faced charges for oral public statements involving any general criticism of the armed attack. At least 13 cases involved either person who picketed alone or who placed anti-war slogans on their private vehicles.
During the reporting period, the legitimate activities of human rights defenders were also obstructed by arrests, prosecution, and the blocking of access to websites of human rights NGOs.
In a particularly concerning case, a prominent criminal defence lawyer and human rights defender, Edem Semedlyaev, was convicted of "discrediting the Russian Federation armed forces" for being tagged in a Facebook post created by another user. The post referred to Russian military losses in Ukraine, civilian casualties, and allegations of rape and looting by Russian soldiers, and called for the end of "the criminal regime of Putin".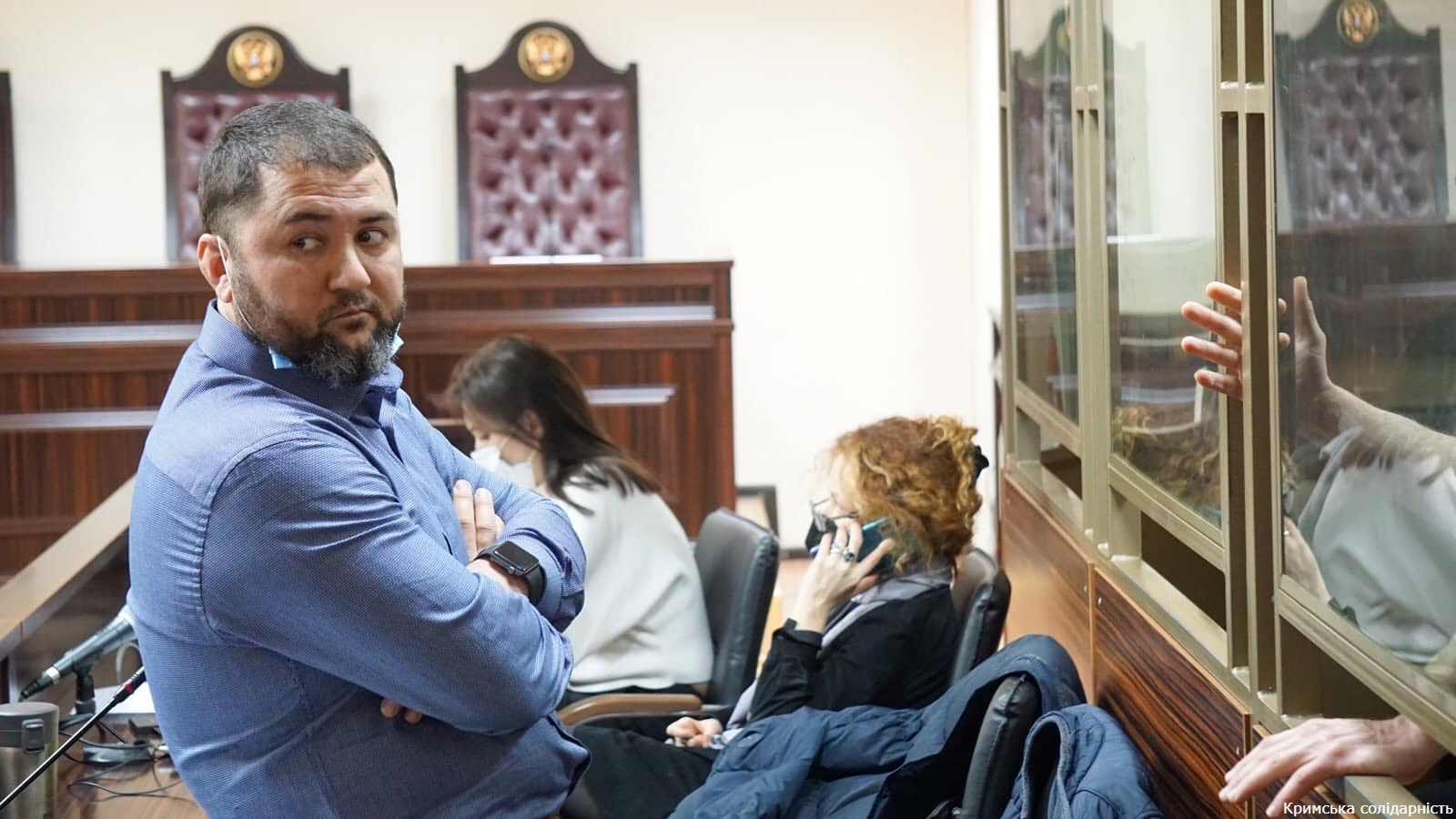 Mr Semedlyaev did not share the post on his page or endorse it in any way. On the contrary, he deleted the tag from his page. On 25 May, however, the illegal "judge" of the so-called "Kyiv district court" in Simferopol Viktor Krapko found Mr Semedlyaev guilty, reasoning that the tagged post appeared on his profile page for "more than one day" and that "the owner of the Internet page bears responsibility for publishing illegal information".
The "court" considered as an aggravating factor that Mr Semedlyaev had engaged in "public calls to actions threatening to cause harm to life and/or the health of citizens, property, and mass violations of public order or public safety" and fined him 75,000 RUB (ca. 1,220 USD). OHCHR maintain this amount was at the higher end of the scale for such convictions.
In another case, on 16 May, a man from Yevpatoriia was fined 30,000 RUB (ca. 490 USD) under the same charges for his social media posts critical of the so-called "special military operation".
OHCHR received information about teachers in Crimea being pressured to actively endorse the Russian armed attack on Ukraine, cultivate a positive attitude among schoolchildren towards the military operations against Ukraine, and generally refrain from criticizing the Russian authorities. Pedagogical staff who refused to follow these guidelines faced retaliation and sanctions.
OHCHR reiterates that the right to freedom of expression protects everyone from being coerced to hold or not hold any particular political opinion.
In one documented case, a kindergarten teacher was dismissed from her position for her post on VKontakte, a social media platform in Russia, which stated "War is always horrible. It's losses. It's destruction." and criticised people who supported the Russian authorities.
The woman's colleagues reported her post to the regional education department, which ordered the kindergarten administration to dismiss her from her position for "amoral behaviour", which was added to her permanent employment record.
She has remained unemployed since March 2022 and doubts she can secure any alternative employment in the educational sector.
OHCHR is also aware of the convictions of two other women teachers for "discrediting Russian armed forces" in Crimea, one of whom allegedly said in a classroom that there were no Nazis in Ukraine and that Russian soldiers committed sexual violence against children.
The United Nations Human Rights Monitoring Mission in Ukraine accentuates the dismissal of any person from their employment purely on the basis of their political opinions contravenes international human rights law. According to the Committee on Economic, Social and Cultural Rights, academic freedom includes the liberty of individuals to fulfil their functions without discrimination or fear of repression by the State and to enjoy all the internationally recognized human rights.
Following a decision by Roskomnadzorі Roskomnadzor, a Russian State agency with certain law enforcement functions in media and information sectors., the social media networks Facebook and Instagram were banned in Russia, on 4 and 11 March 2022 respectively, which also affected users in temporarily Russian-occupied Crimea.
Separately, on 21 March, a district court in Moscow banned all products of Meta Platforms Inc., the parent company of Facebook, "on the territory of the Russian Federation" on the basis of "conducting extremist activities"і The court reasoned, inter alia, that the social networks enable "publications containing false information of public significance about the course of the special military operation and conduct of the Russian military". .
These bans significantly limit the freedom to seek, receive and impart information and ideas in Crimea. It also restricts the space for political discussions, journalistic activities and civic activism in Crimea and is subject to prosecution of those who continue to use these platforms as it is concluded by OHCHR. The Human Rights Committee considers general bans on the operation of websites contrary to international human rights law and recommends that any permissible restrictions be content-specific.
As a reminder, the United Nations Human Rights Monitoring Mission in Ukraine was deployed on 14 March 2014 to monitor and report on the human rights situation throughout the country, with particular attention to the Autonomous Republic of Crimea, eastern and southern regions of Ukraine, and to propose recommendations to the Government and other actors to address human rights concerns.