More than 500 Ukrainian doctors are in Russian captivity
A+
A-
Щоб отримувати корисні матеріали, підпишіться на розсилку
Підписатися
More than 500 Ukrainian healthcare workers, both civilian and military, are currently being held captive by Russian occupying forces. According to Andriy Kryvtsov, head of the NGO Military Medics of Ukraine, they are subjected to ill-treatment and torture in prisons.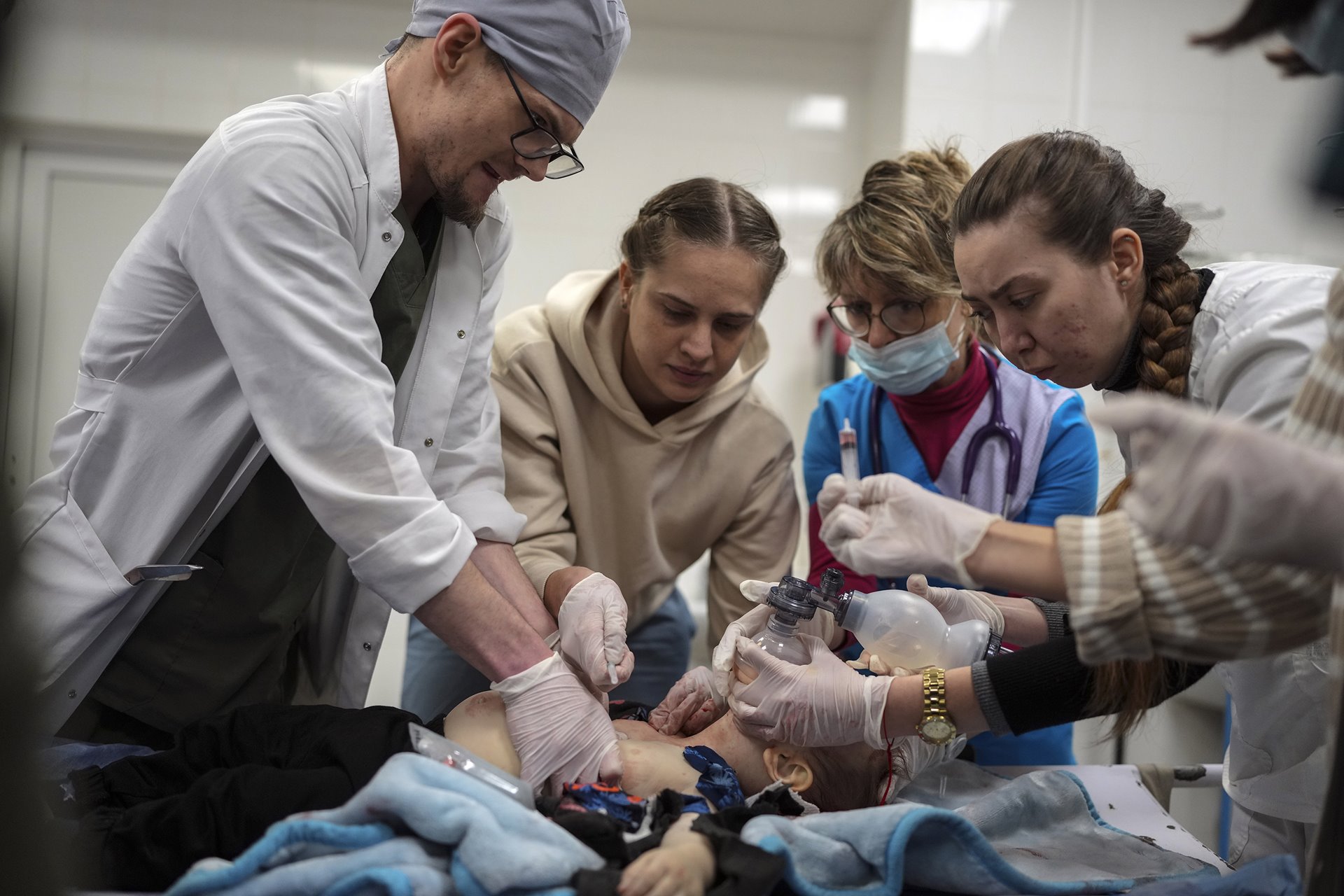 "More than 500 civilian and military medics are in Russian captivity. The Russian Federation disregards international humanitarian law. The occupiers capture not only military medics but also civilians, keeping them in terrible conditions," said Kryvtsov.
According to Kryvtsov, the Geneva Convention classifies medical personnel as people engaged in search and transportation. In particular, this category includes drivers of armored vehicles who take the wounded from the battlefield and medics.
The head of the non-governmental organization noted that the enemy, by capturing medics, is trying to condemn Ukrainian soldiers to suffering.
"Military medics who returned from captivity say they were not given any medicine. They are being tortured and ill-treated," the activist said.
According to Kryvtsov, Ukrainian soldiers should not be held in separate cells in prisons but in camps for prisoners of war.
Earlier, ZMINA reported that several volunteer and civic organizations, charitable foundations, and tactical medicine instructors' initiatives had issued public calls to the military leadership of Ukraine to immediately resolve the situation with the supply of personnel and medics of the Armed Forces, as well as the organization of first aid and evacuation of the wounded soldiers.
In May 2023, a Czech physician and founder of the Phoenix Project, named Taylor, who was seriously injured in eastern Ukraine in March, died. The man was transported to the Central Military Hospital in Prague in April. The Phoenix Project provides combat medicine training for Ukrainian soldiers while medics help directly on the front line. The team members are former professional soldiers, paramedics, and representatives of other professions, such as drivers, technologists, and business people.
---
ZMINA Human Rights Center and Ukrainian and international partners document incidents of enforced disappearances, detentions, and abductions of civilians in the temporarily occupied territories of Ukraine. If your relatives have disappeared or you have fears that they might have been kidnapped, please write to our e-mail address es@humanrights.org.ua. Our representative will contact you.
With the consent of the applicant, the received information will be used for appeals to national and international investigative bodies, as well as international organizations, in particular to the United Nations (UN) Committee against Torture, the UN Independent International Commission of Inquiry into the Events in Ukraine, the UN Monitoring Mission on Human Rights in Ukraine, the International Criminal Court, etc. to document and further investigate war crimes committed in Ukraine and bring the guilty to justice.