Human rights defender, journalist Maksym Butkevych gets captured, parents have no contact with him
A+
A-
Щоб отримувати корисні матеріали, підпишіться на розсилку
Підписатися
MaksymButkevych,co-founder of the Human Rights Centre ZMINA and HromadskeRadio, human rights defender, was captured by the Russian occupiers during military operations in Zolote and Hirskelocalities of Luhansk region.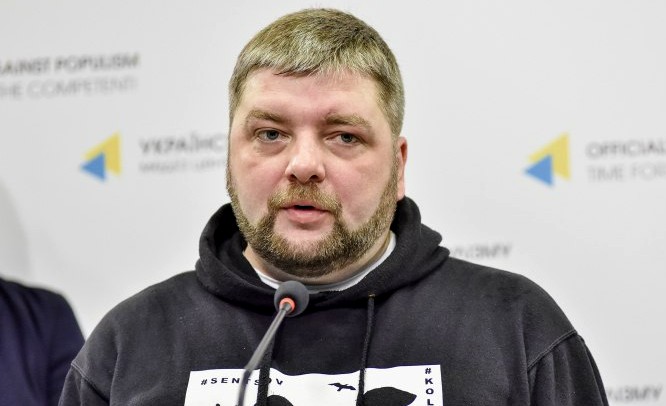 It became known that Maksym Butkevych had been captured along with his platoon from a propaganda video released by the Russians on June 24.
Later, the command of the company in which Butkevych serves officially informed Butkevych's parents about the capture.
Yevhenia, mother of Maksym Butkevych, told Babel media outlet in a comment that she had no contact with her son, no information about his whereabouts and his condition since she had learned about the capture.
According to her, the United Center for Search and Release of Prisonersі Supervised by the Security Service of Ukraine and the Chief Directorate of Intelligence. deals with the issue of Butkevych's release. The woman still hasn't received any information about her son. She is told that "the case is being processed" to all her inquiries.
Butkevych's mother added that only two prisoners from her son's platoon made contact. There were two calls – on June 25 and 26.
Maksym Butkevych is a Ukrainian human rights defender and journalist who joined the ranks of the Ukrainian army in March 2022, after the start of the full-scale Russian invasion of Ukraine.
He received his first higher education at the Faculty of Philosophy of the Taras Shevchenko National University of Kyiv. Butkevych later got a Master's Degree in Anthropology at the University of Sussex (UK). He worked as a journalist on all-Ukrainian channels and the British BBC, co-founded Hromadske Radio, where he also worked as a journalist and a presenter in 2013 – 2014.
Maksym Butkevych devoted about 20 years of his life to human rights activities. In particular, he was a member of the board of the Ukrainian representative office of Amnesty International and the public council under the Ministry of Internal Affairs of Ukraine.
Until recently, Butkevych coordinated the Without Borders project aimed at helping asylum seekers and Ukrainian IDPs and countering hate speech. He also coordinated the implementation of the system of monitoring and rapid response to human rights violations in Ukraine –REAct, Alliance for Public Health.
For many years, Butkevych has been one of the moderators of film screenings and events at the Docudays UA International Human Rights Documentary Film Festival.