In occupied Crimea the court extended the term of arrest of Chiygoz for additional three months
A+
A-
Щоб отримувати корисні матеріали, підпишіться на розсилку
Підписатися
The Supreme Court of the occupied Crimea extended the detention term for Akhtem Chiygoz for additional three months, until October 8.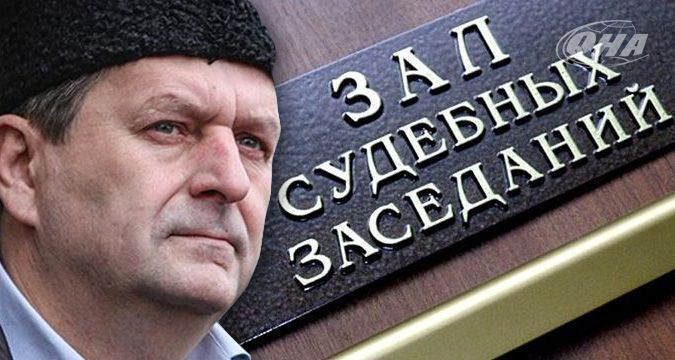 As reported by reporter of the Human Rights Information Centre.
According to him, the panel of judges led by Victor Zinkovyi ignored the statement of lawyer Oleksandr Lisovuy about the fact that detention based only on the gravity of charges contradicts the recommendations and practice of the European Court of Human Rights.
In addition, the arguments of lawyer Nikolai Polozov were not taken into account. He stressed that Chiygoz has been in the SIZO (pre-trial detention centre) for two and a half years "only on the basis of the investigator's opinion" and that during this time the prosecution has not provided any real facts indicating that there are other grounds for keeping him in custody.
Once again Polozov have noted that the wording "will continue to engage in criminal activities" is not applicable to his client, since Chiygoz has not been criminally liable in the past. He also pointed out that the prosecutor has no grounds to assert that there are no grounds for reviewing the measure of restraint for medical, since his client has not undergone medical examination for a long time.
After an hour and a half the court granted the prosecutor's request for extension of the preventive measure of restraint and made a decision to leave Chiygoz in custody until October 8.
As a reminder, Ahtem Chiygoz was detained in January 2015 for participating in a rally in support of the territorial integrity of Ukraine in front of the Crimean parliament on February 26, 2014.
Then protestors opposed the pro-Russian activists, including those from the Russian Unity.
Previously, the Supreme Court of Crimea extended the arrest of Akhtem Chiygoz for three months, until July 8.
Chiygoz has a terminally ill mother, but the court denied him the right to see his mother, who is confined to bed. However, after a wide response in the press on June 20, Chiygoz was unofficially taken from the SIZO and was allowed to see his mother for 10 minutes.