Dehermendzhi's lawyer is not allowed to get acquainted with the case in the annexed Crimea
A+
A-
Щоб отримувати корисні матеріали, підпишіться на розсилку
Підписатися
On January 13, during the trial in the Central District Court of Simferopol of the defendants in the "February 26" case a disqualification of "judge" Serhiy Demenok was proposed. The proposal was made by Oleksandr Solodkov, who is Dehermendzhi's lawyer.
As reported by the correspondent of the Human Rights Information Centre in Crimea, the proposal of disqualification was preceded by the request of Solodkov to postpone the court hearing due to the inability to provide competent legal protection.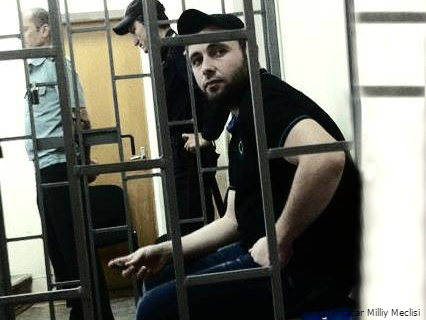 The lawyer explained that he has filed three requests to receive the court transcripts and two requests to access the case materials, but to this day he is still not able to get acquainted with the required documents.
Whereas the "judge" Demenok announced that the court transcripts will not be made in parts and will be introduced only after the trial is completed, though the lawyer has a right to make an audio recording and thus none of his rights are violated.
According to the "judge", Solodkov has not made attempts to get acquainted with the case materials.
"At least there are no evidence in the case materials that you were prohibited from getting acquainted", – said Serhiy Demenok. Due to this, the request to postpone the court hearing was denied.
The correspondent in the Crimea noted that this is not the first proposal made by Solodkov to disqualify the "judge" Demenok. Earlier the distrust towards the "judge" was caused by the fact that he carried out the justice according to the Russian legislation, while using the seal of the Ukrainian court and legally the name of Ukraine.
As a reminder, a lawsuit against the participators of the rally for the unity of Ukraine is continued in the Crimea. The rally in support of the territorial integrity of Ukraine in front of the Supreme Council of Crimea happened on February 26, 2014. Then the protesters opposed the pro-Russian activists, including those from the Russian Unity party. Occupation authorities regarded the rally as a riot.
In the criminal case, two of the Crimean Tatars were found guilty and six more including Ahtem Chiygoz, the Deputy Chairman of the Mejlis of the Crimean Tatar people, are on trial. None of the pro-Russian activists were prosecuted.