Russian occupying forces in Crimea detained 66 Crimean Tatars since January 2023
A+
A-
Щоб отримувати корисні матеріали, підпишіться на розсилку
Підписатися
In the first half of 2023, human rights activists recorded 101 detentions in the occupied Crimea, 66 of them against Crimean Tatars, as stated in the analysis of human rights violations presented by the Crimean Tatar Resource Center (CTRC) this July.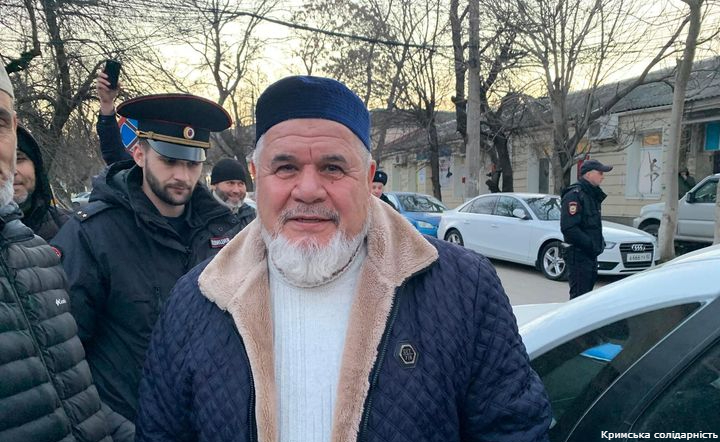 In the same period of six months in 2022, 79 such detentions of activists in Crimea were recorded, compared with 156 in 2021.
In addition, Crimean human rights activists recorded 140 cases of arrests on the peninsula, 93 of which were against members of the indigenous Crimean Tatar people. There were also 37 searches, 29 of them in the homes of Crimean Tatars.
The CTRC reported that 104 cases of interrogations, surveys, and "conversations" were also recorded — 73 of them concerned Crimean Tatars.
Among other things, according to the CTRC, there were 156 violations of the right to a fair trial in the temporarily occupied Crimea and 29 violations of the right to a high attainable standard of physical and mental health.
In addition, the occupiers fined Crimean residents 26 times, including five times for Crimean Tatars. The fines amounted to over 774 thousand rubles (or over $8,650).
In April 2023, Dunja Mijatović, the Council of Europe Commissioner for Human Rights, released a report, "Crimean Tatars' struggle for human rights." Mijatović confirmed numerous serious human rights violations, persecution, discrimination, and stigmatization by Russian occupying forces of representatives of the Crimean Tatars community and those who oppose the illegal occupation of Crimea or disagree with other issues.
According to the Mission of the President of Ukraine in the Autonomous Republic of Crimea, at least 180 individuals are held in custody or imprisoned on the territory of the temporarily occupied Crimea or Russia.  
Based on assessments of a human rights organization, Crimea SOS, 35% of political prisoners from Crimea charged with politically motivated grounds became imprisoned after Russia's full-scale invasion. Most were accused of alleged involvement in the Islamic political organization Hizb ut-Tahrir or the volunteer Crimean Tatar battalion named after Noman Çelebicihan.
Crimea SOS points out that the total term of sentences for Crimean political prisoners for the year of the full-scale war is almost 700 years.
The human rights organization emphasizes that ignoring the war crimes of the Russian occupiers has led to a deterioration of the human rights situation in the occupied Crimea. The lack of response from the international community to the occupation of Crimea and the further crimes of the occupiers made it easier for Russia to turn the peninsula into a springboard for the invasion of mainland Ukraine a year ago.