Political prisoner Kolomiets to be convoyed from Crimea to Russian Krasnodar to prevent him from getting married
A+
A-
Щоб отримувати корисні матеріали, підпишіться на розсилку
Підписатися
November 3, Maidan activist Andriy Kolomiets was informed in the Crimean remand prison that within ten days he would be convoyed to a penal colony in the Russian region of Krasnodar.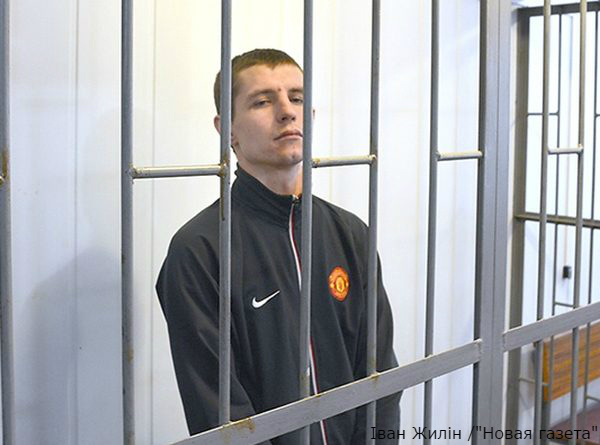 The Crimean Human Rights Group posted this on its Facebook page.
According to the activists, his girlfriend Galina Zalikhanova informed about convoying of Kolomiets.
"Today, Andriy was said that within ten days he would be convoyed to a penal colony in Krasnodar region," Zalikhanova said.
It is still unknown where exactly he will be held.
Andriy Kolomiets and Galina Zalikhanova intended to get officially married on November 18. Now, the marriage may not take place. Kolomiets is a citizen of Ukraine, Zalikhanova is a citizen of Russia, they wanted to get married in the Crimean remand prison.
Euromaidan activist, Ukrainian citizen Andriy Kolomiets was in sentenced in Russian-annexed Crimea to 10 years in a high-security penal colony on June 10. He was detained in the territory of Kabardino-Balkaria in May 2015 on suspicion of drug possession. Having been detained, Kolomiyets was transferred to Crimea and accused of attempted murder of two Crimean officers of Berkut riot police force. According to the lawyer, the only evidence in the case is two black-and-white photographs of allegedly burnt officers.