UN Subcommittee on Prevention of Torture to inspect Ukrainian prisons on September 5-9
A+
A-
Щоб отримувати корисні матеріали, підпишіться на розсилку
Підписатися
The delegation of the UN Subcommittee on Prevention of Torture will visit Ukraine again, on September 5-9.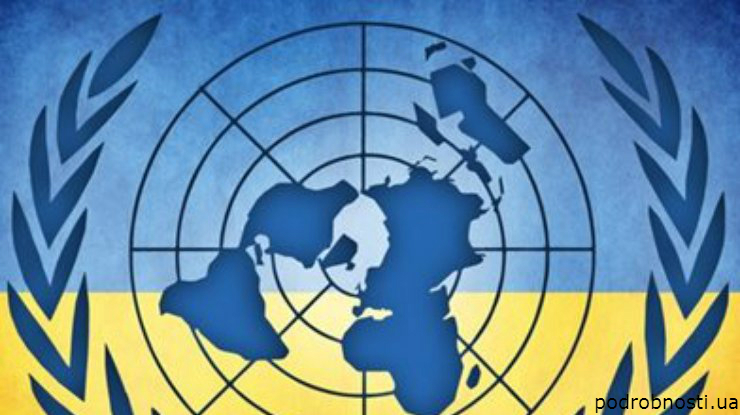 As the United Nations Information Centre recalls, the previous sub-committee's visit to Ukraine in May this year was interrupted because the experts had not been allowed in places of detention under the jurisdiction of the Ukrainian security forces.
The delegation was also unable to visit places of detention in the uncontrolled territory in Donetsk region.
"The decision to resume the visit was made as a result of constructive negotiations with the government," reads the statement of the Subcommittee on Prevention of Torture and Other Cruel, Inhuman or Degrading Treatment or Punishment.
The Committee members will familiarize themselves with the conditions of inmates in Ukrainian prisons, and find out how Ukraine implements the recommendations they made at the end of the visit in 2011. Then, the experts advise to hold legislative reform, strengthen institutional supervision in order to prevent torture, and provide a full medical examination of prisoners.
During the forthcoming visit, the delegation members will meet with representatives of Ukrainian Government, Parliament and civil society. They will visit prisons, police stations, psychiatric hospitals and other places of detention.
The delegation is headed by Malcolm Evans from the UK. Its membership also includes Victor Zaharia from Moldova and Maria Definis-Goyanovic from Croatia.
After the visit, the Subcommittee will send its report to the Government of Ukraine. It will be kept confidential as long as the Ukrainian government decides to make it public.
"The Subcommittee works on the principles of confidentiality, but we always encourage the states to publish our reports, each of which is an important tool for the prevention of torture," Malcolm Evans said.
As reported, the SPT delegation suspended its visit to Ukraine after being denied access to places in several parts of the country where it suspects people are being deprived of their liberty by the Security Service of Ukraine.
Under the Optional Protocol to the Convention against Torture, the SPT is mandated to visit all States parties and can make unannounced visits to any places of detention.
The UN also stated that the organization had often received messages from victims and their relatives who claimed the SBU officers often deprived the detainees of any contact with their families and access to a lawyer.
May 26, SBU Chief Vasyl Hrytsak said that the SBU had reasonably denied access of the UN delegation to the premises of SBU's district departments in Mariupol and Kramatorsk as no detainees or prisoners were held there.
First Deputy Justice Minister of Ukraine Sevastyanova stated that the Ukrainian Security Service had not allowed the delegation of the UN Subcommittee on Prevention of Torture to visit its premises because one of the delegation members was a Russian citizen.