OHCHR documented widespread practices of torture and ill-treatment of Ukrainian civilian detainees by Russian armed forces
A+
A-
Щоб отримувати корисні матеріали, підпишіться на розсилку
Підписатися
The Office of the High Commissioner for Human Rights (OHCHR) documented widespread practices of torture or ill-treatment of civilian detainees by Russian armed forces and law enforcement bodies, as well as Russian-affiliated armed groups.
Some of the torture cases are described by the OHCHR in its report on the human rights situation in Ukraine which covers the period from 1 February 2022 to 31 July 2022.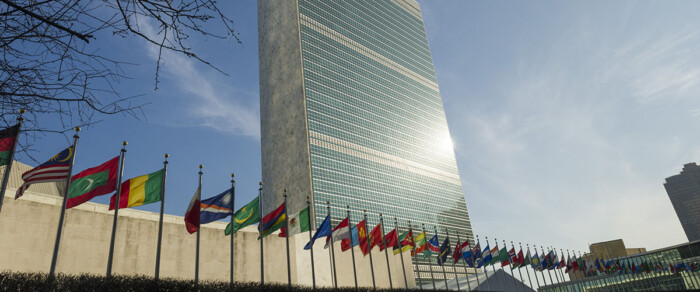 Of 38 released civilians (34 men, 4 women) interviewed by OHCHR in the mentioned period, 33 individuals reported having various forms of torture or ill-treatment inflicted on them while in Russian detention, in order to force them to confess to having cooperated with the Ukrainian armed forces, to force them to cooperate with Russian armed forces or affiliated armed groups, or simply to intimidate them.
According to the OHCHR, methods of torture or ill-treatment included punching, kicking, hitting with batons and rifle butts, strangling, electrocution, shooting with rubber bullets, cutting with knives, threats of sexual violence, holding positions for long periods, exposure to cold temperatures, locking in the "hot box"і The "hot box" is a method of torture where a detainee is placed in solitary confinement in a box in arid regions, in which they would experience extreme heat, dehydration, or death. , water or food deprivation, mock executions, prolonged use of handcuffs, hooding, and threats of bringing detainees to the front line and abandoning them there.
In some cases, the torture lasted for several hours and caused severe injuries.
Women who were interviewed in that mentioned period did not report any specific forms of torture or ill-treatment but also mentioned poor conditions of detention, including overcrowded cells and lack of adequate food or water, is said in the report. 
In cases of arbitrary detention and enforced disappearance reportedly perpetrated by law enforcement bodies of Ukraine, OHCHR recorded 34 complaints of torture or ill-treatment, including beatings, threats of executions, threats with loaded guns of being shot in the limbs, and threats of bringing detainees to the front line and abandoning them there.
The OHCHR is particularly concerned about the case of two men who were tortured to death in Kherson by Russian armed forces. Both men were reportedly members of the territorial defense forces, but had laid down arms and did not directly participate in hostilities after Russian armed forces entered the city.
On 27 March, they were detained by Russian armed forces in the local police department, where they were accused of assisting Ukrainian armed forces, severely beaten, and left without medical assistance. In mid-April, one of the victims was brought to Sevastopol and died of his injuries soon after. The body of the other man was found in the Dnipro River in late May.
The OHCHR explains torture and arbitrary deprivation of life are absolutely prohibited, and in the situation of an armed conflict, both violations may constitute war crimes.
The OHCHR also documented the case of a civilian man who was arrested and tortured in late June by Russian servicemen at a crossing point near Chonhar village, Kherson region.
The civilian was driving from Mariupol to the temporarily occupied by the Russian Federation Crimea when he was detained at the crossing point. Although the exact affiliation of the perpetrators is unknown to the victim. He believes that they belonged either to border guards, to the FSB, or to Russian armed forces. 
The man was interrogated and his phone was seized and searched. When the servicemen found a photo of him and his child in Ukrainian national costumes, they accused him of having a negative attitude towards the Russian Federation and beat him to compel him to confess to cooperating with Ukrainian armed forces.
They also threatened to rape him and tried to undress him. Later, the victim heard other men being beaten and threatened with sexual violence in an adjacent room.
On the following day, the victim was released without explanation and denied entry to Crimea. The victim sustained severe injuries that may result in a life-long disability.
Earlier ZMINA told how surgeries were performed and babies were born in the basement of the dilapidated hospital of the city of Izyum in the Kharkiv region, as well as how two civilians tortured almost to death by the Russians were saved.