EU, OSCE urge release of Ilmi Umerov, Mejlis asks to strengthen sanctions against Russia
A+
A-
Щоб отримувати корисні матеріали, підпишіться на розсилку
Підписатися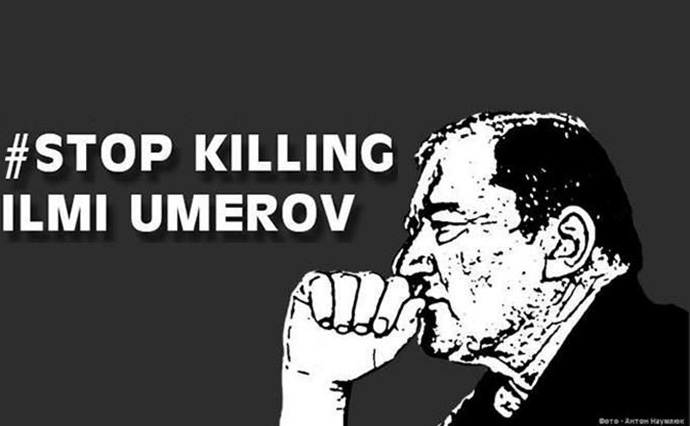 The European Union calls for the immediate release of Deputy Chairman of the Mejlis of the Crimean Tatar people Ilmi Umerov, who is being illegally held in a psychiatric hospital in the occupied Crimea.
"The forced psychiatric confinement and examination of the Deputy Chairman of the Mejlis, Ilmi Umerov, who was charged of "separatism" in May 2016, represents a clear violation of international human rights standards. We call for his immediate release and, given the serious concerns over his health, urgent and appropriate medical care must be ensured," the statement reads.
The document says the European Union has repeatedly stressed the deterioration of the human rights situation in Crimea and Sevastopol since the illegal annexation by the Russian Federation.
"The rights of the Crimean Tatars have been gravely attacked through the banning of the activities of the Mejlis, the self-governing body of Crimean Tatars, and by labelling it 'an extremist organisation'," the EU states.
Brussels reiterated its call for all Ukrainian citizens illegally detained by Russia, including Oleh Sentsov and Oleksander Kolchenko, who were sentenced one year ago in breach of international law and elementary standards of justice, to be guaranteed a safe return to Ukraine.
"The European Union remains committed to fully implement its policy of non-recognition of the illegal annexation of the Crimean peninsula," the EU summed up.
Meanwhile, the OSCE views forced commitment to a psychiatric clinic of Ilmi Umerov as a worrying Russia's stigmatization of the Crimean Tatar community, which must be abolished.
This statement was made by Chair of the OSCE Parliamentary Assembly's human rights committee, Ignacio Sanchez Amor, QHA Crimean Tatar news portal reports.
"Already facing charges for simply having the courage to speak his mind, Russian authorities are now using an old and particularly worrying tactic to try and silence Umerov," said Sanchez Amor.
"This ugly allegation of mental instability is a transparent attempt to punish Ilmi Umerov for speaking out in favour of Ukraine's territorial integrity. I call for the immediate reversal of this decision and the release of Mr. Umerov," he added.
During the protest action in Kyiv on August 26, Chairman of the Mejlis Refat Chubarov explained that while Crimea remained occupied territory, the rights of people of different nationalities would be further violated.
The Mejlis of the Crimean Tatar people asks to strengthen sanctions against Russia.
"The Mejlis of the Crimean Tatar people calls on the UN, EU, Council of Europe, OSCE, NATO and other international organizations to strengthen the sanctions and other restrictions on the Russian Federation and keep them until the full restoration of the territorial integrity of Ukraine within its internationally recognized borders, including the Autonomous Republic of Crimea and the city of Sevastopol, " the statement reads.
Earlier, Human Rights Watch and the Ukrainian authorities called for the immediate release of Ilmi Umerov.