'DPR' shows UN monitors captives living 'at resort'
A+
A-
Щоб отримувати корисні матеріали, підпишіться на розсилку
Підписатися
On Saturday, Head of the United Nations Human Rights Monitoring Mission Fiona Frazer visited Ukrainian servicemen, held captive in the so-called "Donetsk People's Republic."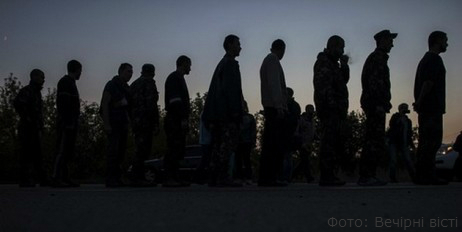 This was reported by Interfax Russian news agency, referring to so-called "DPR" Ombudsperson Daria Morozova.
According to the agency, Morozova, who accompanied Frazer, said that a future UN report, which will be released in September, was one of the reasons for that visit.
"We went into every cell, there were 2-3 Ukrainian military prisoners in a single unit, there was the guard, they had three meals daily and four-hour daily walks. Ms. Frazer had no complaints, she was satisfied with everything," Morozova said.
According to her, Frazer interviewed all military prisoners about using tortures against them, they also handed over letters to their relatives to her.
As reported, First Vice Speaker of the Ukrainian Parliament, Ukraine's representative in the humanitarian subgroup in the Trilateral Contact Group Iryna Gerashchenko said that Ukrainian citizens, who are held captive by the militants in Donbas, were transferred to the remand prison and now are at risk of being sentenced to 30 years in prison.
According to Gerashchenko, OSCE coordinator at the humanitarian subgroup Toni Frisch was not allowed to visit captives in the occupied territories when he had been visiting certain areas of Donetsk and Luhansk regions.
In addition, the militants refused to provide information about their actual location. The representatives of the International Committee of the Red Cross, the Doctors Without Borders and other missions are not allowed to visit the captives too, Gerashchenko said.