Umerov's Phone Seized and Lawyer Banned
A+
A-
Щоб отримувати корисні матеріали, підпишіться на розсилку
Підписатися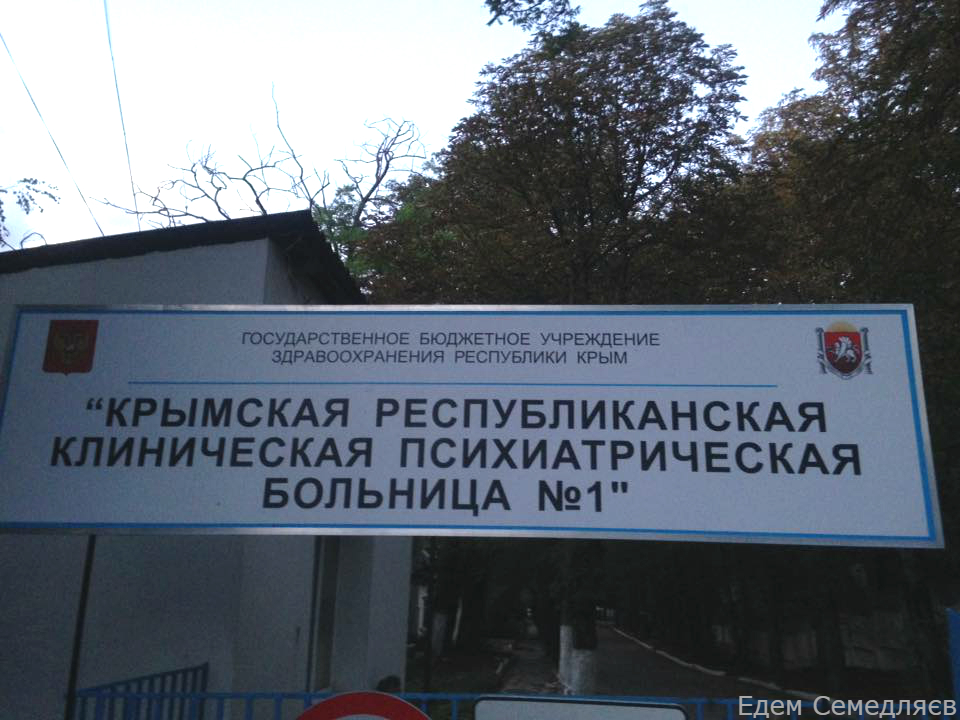 The daughter of Crimean Mejlis Deputy Chairman Ilmi Umerov, Ayshe Umerova, has reported on the conditions faced by her father while he is being detained in a psychiatric hospital in Simferopol.
"Today, on the orders of the investigator, all visits are forbidden (they said that tomorrow they will decide whether this will continue), but, for now, all he can be sent is food twice a day … His phone was confiscated by the doctors. There is no line of communication with him, so I very much hope that the issue of visits will be decided in his favor," she wrote on her Facebook page.
She also noted that her father cannot be in possession of medicine.
"And the worst thing is his medication: he is forbidden to carry any, everything is with the nurse on the ground floor, and, moreover, they said that their doctors will decide what he can and can't take. Due to his condition, he has been taking several medications regularly for years and can't go without them. He has third degree Parkinson's disease, hypertension, and diabetes," wrote Ayshe.
She also said that nothing can be brought into the room and everything is stored with the nurses.
Meanwhile, Ilmi Umerov's lawyer, Edem Semedlyaev, said that he was not allowed to meet with his client.
"Today, I tried to meet with my client, Ilmi Umerov, however the 'valiant' workers of the mental hospital did not allow me to, grossly violating Umerov's rights," Semedlyaev said on his Facebook page.
On May 12th, the FSB filed charges against Ilmi Umerov under art. 280.1. They regarded Umerov's speech during an ATR broadcast as a call for acts that threaten the territorial integrity of the Russian Federation. Umerov himself stated that his words on the program were translated incorrectly.
On July 21st, the Simferopol District Court denied him the opportunity to appeal the decision.
On August 11th, Umerov became sick in court and was taken away by an ambulance. But, that did not stop the Kyivsky District Court of Simferopol to order him to undergo a psychiatric examination. Umerov has announced his intention to appeal the court decision.
On August 18th, he was moved into an inpatient psychiatric facility.
Another one of his lawyers, Nikolay Polozov said that, "with the current state of Umerov's health, movements can be life-threatening." He called this transfer illegal because his case had not yet faced appeal.
The "Supreme Court of Crimea" banned the Mejlis of the Crimean Tatars on April 26th.