In Crimea court once again left Chiygoz in custody (updated)
A+
A-
Щоб отримувати корисні матеріали, підпишіться на розсилку
Підписатися
Today the court in occupied Crimea dismissed another request to change the measure of restraint for Ahtem Chiygoz, the Deputy Chairman of Mejlis of Crimean Tatar People, he will remain in custody at least until April 8.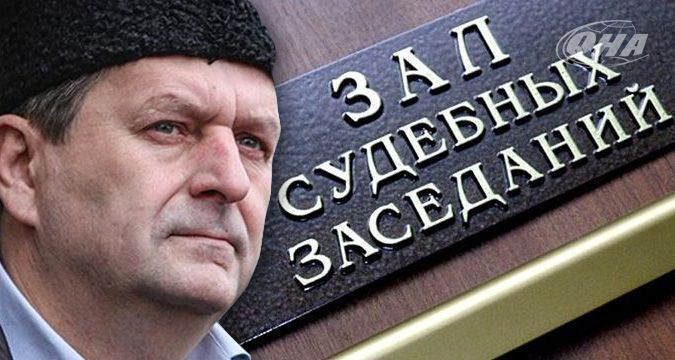 As reported by the correspondent of the Human Rights Information Centre.
Lawyers of Chyigoz reinforced the request with the facts that the defendant has been in custody for more than two years. They also noted that the court has almost completely examined the evidence, which were provided by the prosecution, and it makes no sense to keep Chiygoz in custody due to the threat of pressure on witnesses or destruction of physical evidence.
In addition, lawyer Oleksandr Lisovuy drew the attention of judges to the practice of the European Court of Human Rights, which condemns such approach to the issue of choosing a preventive measure.
Also today, the judge refused to make a particular decision addressed to the public prosecutor Anastasia Supryaz for procedural defects related to the interrogation of Enver Arpatly.
As a reminder, Ahtem Chiygoz was detained in January 2015 for participating in a rally in support of the territorial integrity of Ukraine in front of the Crimean parliament on February 26, 2014. Then protestors opposed the pro-Russian activists, including those from the Russian Unity. Russian de facto authorities of the annexed Crimea accused Chiygoz of organizing mass riots.
On December 22, the Supreme Court of the Crimea dismissed the complaint made by lawyer Mykola Polozov on the decision of court to extend the term of arrest of Ahtem Chiygoz, Deputy Chairman of the Mejlis of the Crimean Tatar People, until April 8, 2015.
As reported by lawyer Oleksandr Lisovuy, circumstances have changed since his arrest – about 200 people were questioned in the court and only 3 or 4 of which indicated that they have seen Chiygoz, but neither of them testified about the illegal actions on his part.
Chiygoz himself stated that he is political prisoner and his arrest is dictated solely by the desire to frighten the Crimean Tatar people and is not justified by the rules of the Criminal Procedural Code.