Apple sued for gay emoticons in Russia
A+
A-
Щоб отримувати корисні матеріали, підпишіться на розсилку
Підписатися
The company may face suspension of operations in the territory of Russia or a fine of 1 million rubles.
According to Gazeta.ru Russian news website, the Interior Ministry department in Kirov region initiated administrative proceedings over emoticons, which, according to the law enforcement officers, violated the laws of Russia. The company has already received other complaints of alleged presence of LGBT propaganda, but they have never led to initiation of criminal or administrative cases.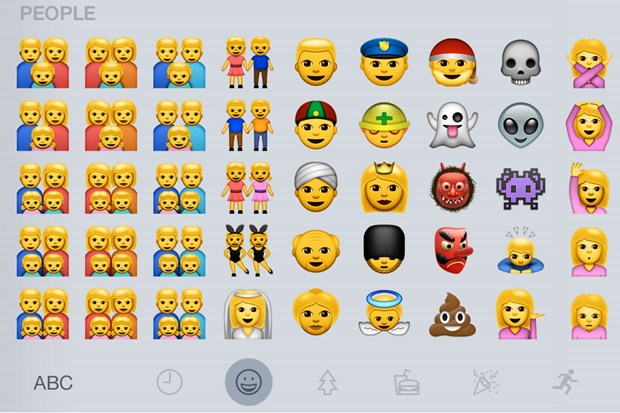 The case was opened at the request of local lawyer Yaroslav Mikhailov. The grievance of the plaintiff caused the smileys in the new operating system iOS 8.3, some of which contain LGBT symbols. The smileys were sent for examination to the inter-regional office for forensic examinations. If the office confirms that smileys contain information harmful to the health and development of children, the Apple will have to pay a fine of 800,000 or 1 million rubles, or suspend operations in the territory of Russia.
Earlier, lawyer Yaroslav Mikhaylov sought compensation from Apple for overpricing of books in iBooks, organized a picket in front of the house of opposition politician Alexei Navalny, and complained to the Investigative Committee of the Russian Federation about the photo in Instagram posted by Ksenia Sobchak depicting her in the priest vestments and a fake beard. In addition, he did not like the actions of the Wikipedia Russian version, which had refused to comply with the requirements of the Russian Federal Supervision Agency for Information Technologies and Communications on blocking articles about cannabis.
Prior to him, notorious Russian MP Vitaliy Milonov complained to the Russian Federal Supervision Agency for Information Technologies and Communications and the prosecutor's office about the smileys as he did not like the icons of same-sex couples who had appeared in the new version of iOS. Moscow lawyer Vsevolod Sazonov appealed to the court to protect the rights of consumers. He claimed that "the tolerant smileys" of Apple form suggestion of nontraditional sexual relations in the minds of teenagers. However, the court dismissed his lawsuit.