Employees of Library of Ukrainian Literature in Moscow searched
A+
A-
Щоб отримувати корисні матеріали, підпишіться на розсилку
Підписатися
The Russian investigators search the witnesses in the case against director of the Library of Ukrainian Literature Natalia Sharina, accused of distributing extremist materials.
This is reported by the Ukrayinska Pravda (Ukrainian Truth) online newspaper with reference to Sharina's lawyer Ivan Pavlov.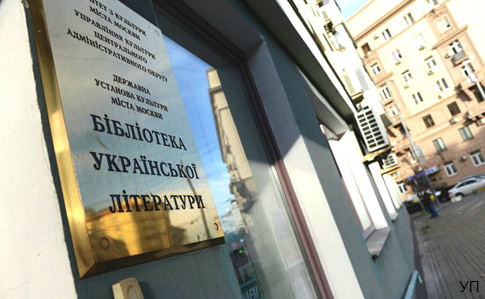 "At about 7:20 a.m., the investigative actions started in the apartments of the library's employees Anna Pavlenko and Tatiana Muntian," Interfax Russian news agency quotes Pavlov as saying.
According to the lawyer, Pavlenko and Muntian are witnesses in the Sharina case.
The law enforcement officers did not inform about the goal of the searches.
According to Pavlov, it may be a gesture of despair.
"Such actions are typical in the situation when the prosecution does not have enough material, and the investigators are trying to find anything to back up their positions," the lawyer said.
As a reminder, the Russian security officials detained director of the Library of Ukrainian Literature in Moscow Natalia Sharina after the searches. The court put her under house arrest.
The investigation accuses Sharina of inciting ethnic hatred and enmity for the distribution of "extremist books", in particular, the book by Dmytro Korchynsky, which had been recognized by the court as extremist and banned for use.
Subsequently, the Memorial human rights center recognized the Library's director as the political prisoner and called for her release.