The intelligence of the Great Britain accuses Russia of intending to mine grain corridor
A+
A-
Щоб отримувати корисні матеріали, підпишіться на розсилку
Підписатися
The UK has stated that following their intelligence information, Russia intends to install sea mines in the path of civilian vessels carrying Ukrainian grain for export.
According to the statement by the UK Foreign Office, evidence published on 4 October 2023 suggested that Russia may continue to target civilian shipping in the Black Sea, including laying sea mines on the approaches to Ukrainian ports.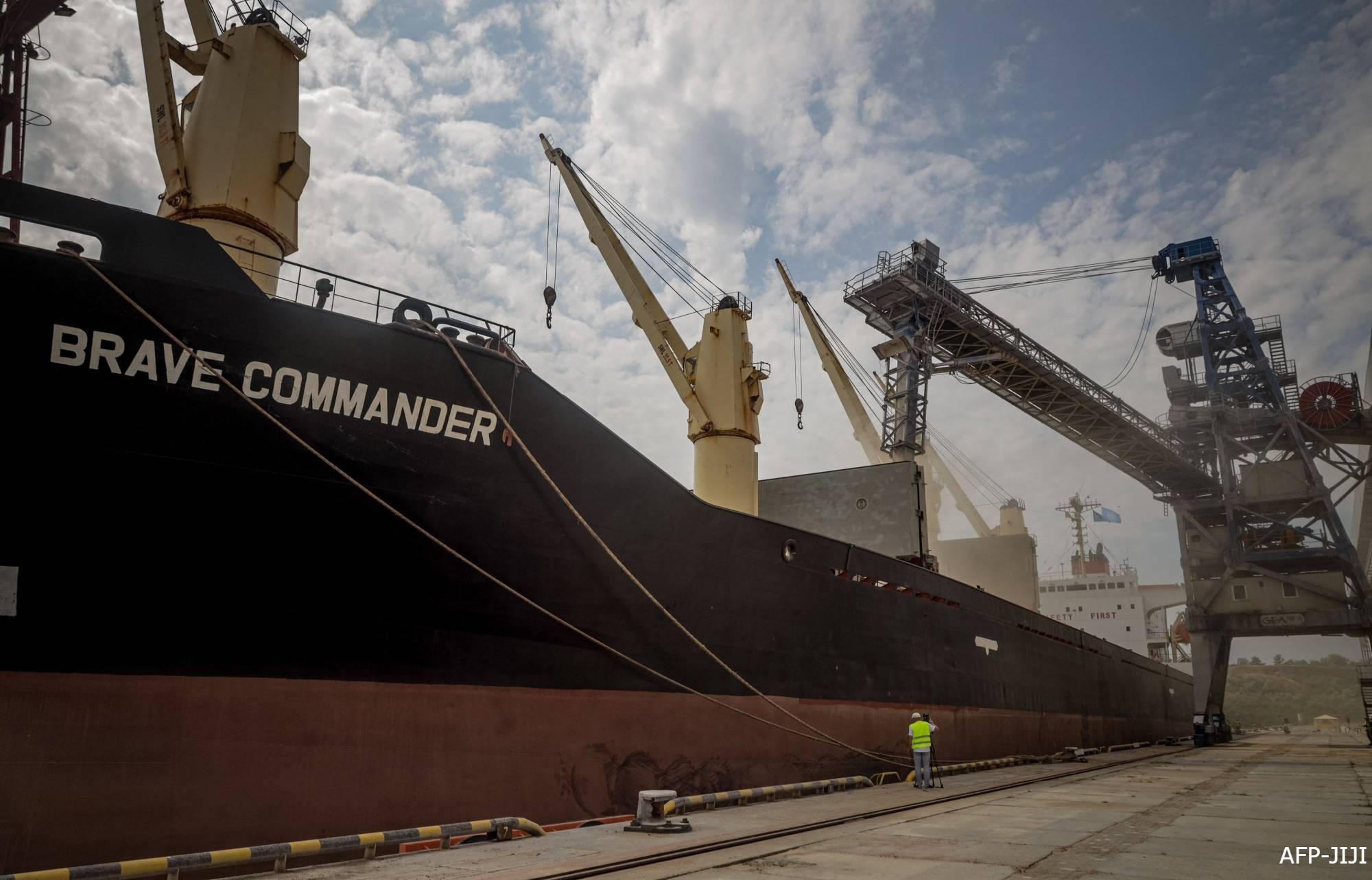 The UK believes Russia is trying to endanger civilian vessels passing through the Ukrainian "humanitarian corridor" to deter Ukrainian grain export, allowing Russia to pressure the Ukrainian economy.
Russia aims to refrain from openly causing the sinking of civilian vessels, instead "falsely laying blame" on Ukraine for conducting any attacks on civilian vessels in the Black Sea.
The UK published information on the landmines to prevent any such incident.
"We are committed to ensuring Ukraine can continue to export its agricultural produce through all appropriate routes including its 'humanitarian corridor', overland and via the Danube," it stated in the message.
The world is watching – and we see right through Russia's cynical attempts to lay blame on Ukraine for their attacks. We and our allies stand united against Putin and his attempts to harm Ukraine and thus harm the rest of the world.

James Cleverly, the UK Foreign Secretary
The UK authorities also noted that Russia damaged 130 port infrastructure facilities in Odesa, Chornomorsk and Reni after withdrawing from the Black Sea Grain Initiative. The Russians destroyed nearly 300,000 tonnes of grain, enough to feed over 1.3 million people for a year.  
By way of background, during the genocidal war against the Ukrainian people, the totalitarian Russian Federation is committing war crimes and crimes against humanity.
From February 24, 2022, to September 10, 2023, the UN High Commissioner for Human Rights
recorded
27,149 civilian casualties in the country: 9,614 killed and 17,535 injured. The UN emphasizes that the actual losses are much higher.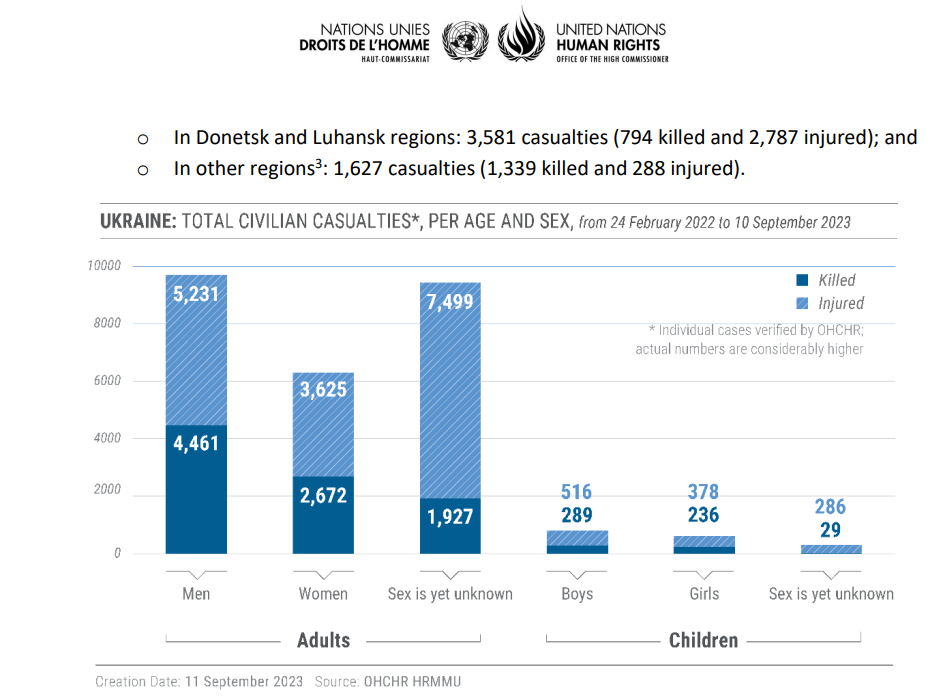 As for now, it is impossible to determine the exact number of casualties, as Ukrainian law enforcement agencies and the representatives of the ICC have no access to the temporarily occupied territories of Ukraine.
On September 11, 2023, Dmitry Peskov, spokesperson for Putin, who is facing charges from the ICC of war crimes, stated that Russia is not ready to end the war against Ukraine through negotiations.
Ukrainian Deputy Foreign Minister Emine Dzhaparova called on the United Nations to support the creation of a tribunal to investigate the crime of waging a war of aggression by Russia against Ukraine. She stressed that if international crimes are not punished and the guilty are not held accountable, the crimes will only get worse.
Dzhapar is also convinced that even when Putin loses his war, business with Russia "should be impossible" until the perpetrators are held accountable for their crimes in Ukraine.