Qirim Gayesi: Russian-installed law enforcement agencies threatened and attacked іndependent lawyers in temporarily occupied Crimea in 2022
A+
A-
Щоб отримувати корисні матеріали, підпишіться на розсилку
Підписатися
Law enforcement agencies in the temporarily occupied Crimea have increased pressure on independent lawyers during Russia's full-scale aggression against Ukraine, resulting in the disbarment or arrest of some of them. In 2022 four lawyers in Crimea were arrested and fined for working on politically motivated cases.
This was stated in the report "Review of the situation with human rights and adherence to norms of international humanitarian law in Crimea after the beginning of Russia's full-scale war against Ukraine" published by the Public Initiative "Qirim Gayesi" (Crimean Idea).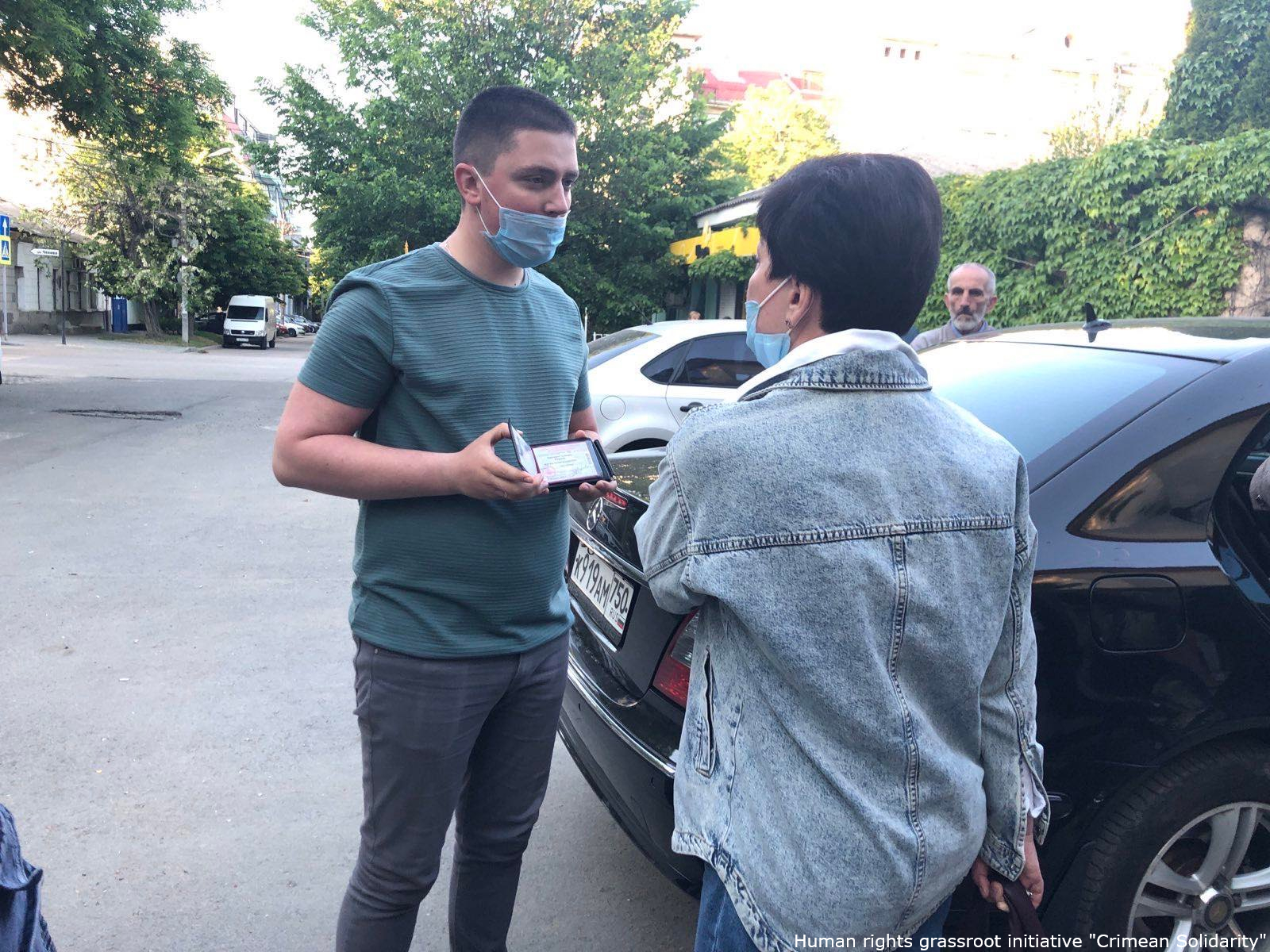 From the first days of the invasion, Russian-installed law enforcement agencies began unofficially threatening lawyers that they would be subjected to martial law. Later, a series of attacks ensued, including the arrest of lawyers, disbarment, and blocking of their mobile connections.
Three lawyers working on criminal cases related to the persecution of Crimean Muslims were disbarred in Chechnya. Lawyer Lili Hemedzhi, as well as Rustem Kamilev and Nazim Sheikhmambetov were deprived of their status for failing to register with the Chechen Republic Bar Association within the statutory period. 
The lawyers claim that they were intentionally prevented from registering, which created the conditions for their disbarment. They were not notified of the date and location of the Chamber of Advocates' meeting in the Chechen Republic, where their disbarment was reportedly decided.
As stated in the report by "Qirim Gayesi" (Crimean Idea), when a lawyer is disbarred, they are unable to participate in criminal cases and are barred from taking the bar exam for one year.
Furthermore, lawyers who worked on politically motivated cases in the temporarily occupied Crimea also faced arrest and fines. Between May 26th and May 29th, four lawyers – Edem Semedlyayev, Nazim Sheikhmambetov, Ayder Azamatov, and Emine Avamileva – were detained. For "discrediting the Russian army", a report on an administrative offense under Article 20.3.3 of the Administrative Code of the Russian Federation was drawn up against Edem Semedlyayev. 
In three other cases, reports of administrative offenses were drawn up against Nazim Sheikhmambetov, Ayder Azamatov, and Emine Avamileva based on events in October 2022, according to human rights defenders in Crimea. Law enforcement officials claim that the lawyers made comments to the press in violation of sanitary standards.
After being detained and tried, lawyer Edem Semedlyayev was fined 75,000 rubles ($1,400), while the other three lawyers, Nazim Sheikhmambetov and Ayder Azamatov, were arrested for eight days, and Emine Avamileva was arrested for 5 days. 
In the words of the "Qirim Gayesi", the trials against these lawyers were held with violations and did not receive the necessary attention from the Chamber of Advocates of Crimea and the professional community. This situation highlights the fact that independent lawyers are not guaranteed the inviolability of their status.
Crimean human rights defenders also have reported that on August 11, 2022, multiple searches were conducted in the households of Crimean Muslims in the temporarily occupied Dzhankoy district. During this period, at least nine Crimean lawyers, who typically defend Crimean Muslims in illegal Crimean "court", experienced phone connection issues. 
Upon addressing the support service and analyzing the accessibility of nearby phones, it became clear that these lawyers' specific phone numbers were deliberately blocked. The connection problems ended around the same time when FSB officers completed their searches in the households of the detained Crimean Muslims.
The 'Crimean Idea' has noted the following consequences of this combined pressure:
Lawyers have refrained from making comments about their clients' trials, status, and conditions, as well as any violations against them.

Lawyers have started to decline new cases that are politically motivated or somehow related to Ukraine.

Lawyers have significantly reduced their activity and scope of legal defense in cases where they had previously represented clients in political or Ukraine-related cases.
Previously, the Dutch organization "Lawyers for Lawyers," which advocates for the rights of defense lawyers, has called on Russian authorities to restore the licenses of Crimean lawyers to practice law. 
The human rights organization has issued a statement condemning the deprivation of Lili Hemedzhi, Rustem Kamilev, and Nazim Sheikhmambetov of their lawyer status in temporarily occupied Crimea. According to their statement, Amsterdam human rights activists are urging action to be taken in defense of these lawyers' rights.
The President of Ukraine's Representation in the Autonomous Republic of Crimea also condemned the cessation of legal services provided by Crimean lawyers as a result of their human rights activities. The Representation reiterated that the only solution to end the crimes in the temporarily occupied peninsula is to de-occupy Crimea.
According to the latest data from Ukrainian Ombudsman Dmytro Lubinets, Russia is illegally holding 180 Crimean political prisoners, 116 of whom are Crimean Tatars. 
The human rights community in Ukraine believes that the de-occupation of Crimea is necessary to stop the systematic and gross violations of human rights committed by the Russian Federation on the peninsula. They are urging other countries to support Ukraine with timely and sufficient supplies of weapons and military equipment.
On April 17, 2022, in his evening video speech, President of Ukraine Volodymyr Zelenskyy said that Ukrainian soldiers are paying with their lives for the time they wait for weapons to be delivered. This happens every time Ukraine's partners delay or hesitate about the range or other characteristics of weapons.