Polozov will not be able to defend Ilmi Umerov
A+
A-
Щоб отримувати корисні матеріали, підпишіться на розсилку
Підписатися
"The Supreme Court of Crimea" considered the appeal of lawyer Mykola Polozov and dismissed it.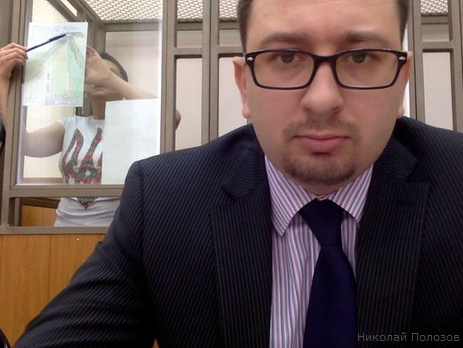 As reported by the correspondent of the Human Rights Information Centre in the Crimea, appeal was submitted against the decision of Viktor Mozhelyanskiy, the judge of the Kyiv District Court of Simferopol, who allowed for the FSB investigator to interrogate Polozov as a witness in a criminal case against Ilmi Umerov, the Deputy Chairman of Mejlis of the Crimean Tatar People.
"Judge" Yuriy Latinin refused the defense in intercession to consider the case in the presence of FSB investigator Skrypka. Also during the court hearing Polozov's lawyer Oksana Zheleznyak brought to the court's notice that terms of investigation have expired in November of last year. And they have not been renewed since then. But "judge" Latinin ignored this argument. In accordance with the laws of the Russian Federation it is impossible for Polozov to participate in the case as a defense.
Ilmi Umerov himself reacted to the decision calmly, noted that "neutralization" of Polozov will not affect the outcome of the trial "because country came to his land and that country does not adhere to the rule of law".
As a reminder, earlier FSB officers detained Mykola Polozov as he was exiting a hotel and forcibly brought to the investigator, who tried to interrogate him before the consideration of appeal. As Polozov said himself, he regards these actions as an attempt to kidnap him and as actions, which are aimed to exclude his participation as a lawyer in the trial of the criminal case against Ilmi Umerov.