Panov not receives letters, packages from relatives in Moscow's remand prison
A+
A-
Щоб отримувати корисні матеріали, підпишіться на розсилку
Підписатися
Ukrainian citizen Yevhen Panov, who was arrested by Russia's Federal Security Service and is now held in the Lefortovo remand prison in Moscow, has not got a greater part of packages and letters from relatives.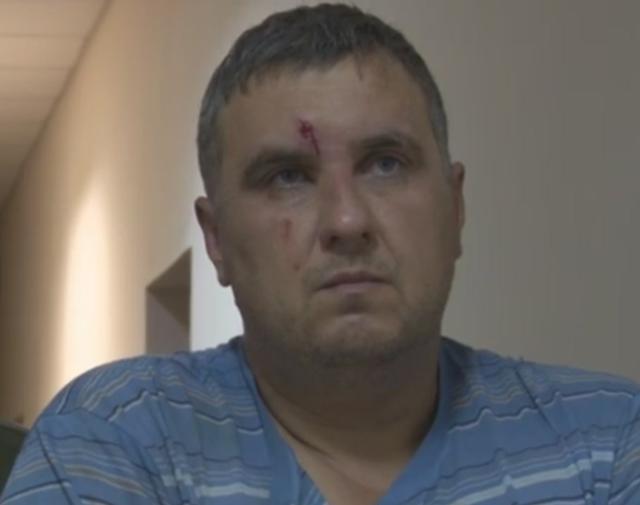 The Crimean Human Rights Group has learned this from Ihor Kotelianets, the political prisoner's brother.
According to him, member of the Public Oversight Commission of Moscow Zoya Svetova visited Panov in the remand prison on October 30. Yevhen told her that he received money transferred to his account in the remand prison, but he was having difficulties with packages. Relatives sent several packages to him with the support of NGOs and activists, but Yevhen has not received a greater part of them. Panov has not also received letters from relatives.
As reported, the Russian Foreign Ministry announced in August that Yevhen Panov and Andriy Zakhtey were accused of alleged plotting terrorist acts in the occupied Crimea.
According to human rights activists, Panov had been tortured for several days and then incriminated himself. The special services recorded the video with his testimony.
Crimean Human Rights Group coordinator Olha Skrypnyk stated that such methods of torture had been used against Gennady Afanasyev, Oleg Sentsov, Andriy Kolomiets, and Oleksandr Kostenko.
August 15, it was reported that the number of detainees in "the case of plotting acts of sabotage" in the Russian-occupied Crimea had increased up to nine people.
According to the Ukrainian human rights activists, at least 29 Ukrainians, including 15 Crimean Tatars, still stay behind bars in Russia after Nadiya Savchenko, Hennadiy Afanasyev, and Yuri Soloshenko were released.