Khmelnytskyi Nuclear Power Plant was likely the target of Russian drones last night – Zelenskyy
A+
A-
Щоб отримувати корисні матеріали, підпишіться на розсилку
Підписатися
President Volodymyr Zelenskyy confirmed that the Russian drones flying over Ukraine on the night of October 24-25 targeted the Khmelnytskyi Nuclear Power Plant, where damage assessment is ongoing.
According to the Ukrainska Pravda, citing Zelenskyy's address on 25 October, damage assessment is ongoing in the city of Slavuta after the explosion of Russian drones last night.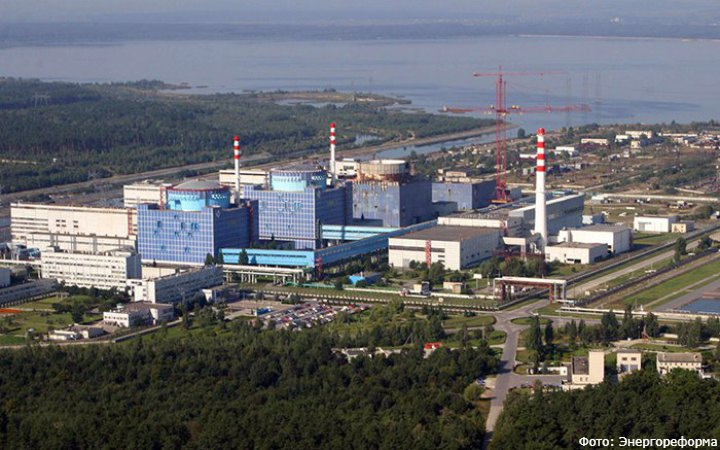 The president disclosed that the Shahed UAVs were shot down, but many buildings have sustained damage – shattered windows, doors, and roofs of the buildings.
The Khmelnytskyi NPP was likely the target of these drones – the shockwave from the explosion shattered windows, including those on the territory of the NPP. As of now, it is known that around twenty local residents have been injured. All necessary assistance has been provided to them.

Volodymyr Zelenskyy
Zelenskyy also noted that this attack towards the nuclear power plant reminds all Ukrainian partners of how important it is to strengthen Ukrainian air defence and how dangerous it is when Russia can bypass world sanctions.
The president also confirmed that on 26 October, he will address the European Council about the need to strengthen sanctions. He pointed out that every Russian strike, especially ones as audacious as those targeting nuclear plants and other critical facilities, is an argument that the pressure on the terrorist state is insufficient.
Earlier, an EU official told reporters on 25 October that Zelenskyy will address the participants of the European Union summit on 26-27 October in Brussels via video call.
Secretary of the Committee on Fuel Energy, Nuclear Policies and Security at International Center for Ukrainian Victory (ICUV) 
Viktoria Voitsitska
called on
 international politicians and decision-makers to stop using the International Atomic Energy Agency (IAEA) as an excuse to close their eyes towards Russian terrorism. Experts urge the international community to revise international safety regulations concerning handling nuclear facilities in case of capture by militaries.
Earlier at the international conference
Global Crimea
,
 Anton Korynevych
, the ambassador-at-large of Ukraine's Ministry of Foreign Affairs, 
called on
 countries from all continents to join the coalition in order to create a special tribunal for Russia.