Defendant in the case of "Crimean saboteurs" Suleymanov admitted his guilt in the court
A+
A-
Щоб отримувати корисні матеріали, підпишіться на розсилку
Підписатися
Today, the first court hearing against Redvan Suleymanov, defendant in the "Crimean saboteurs" case, took place in the Zheleznodorozhnyi District Court of Simferopol.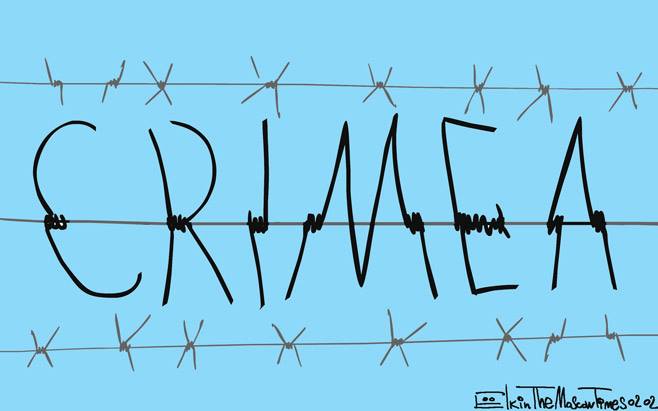 As reported by the reporter of QirimInfo.
During the session, Suleimanov has admitted guilt but disagreed with the claimed amount of the damage caused by him – almost 5 million rubles.
As a reminder, in the period from August to November 2016, Ukrainian citizens were detained in the case of the so-called "Ukrainian saboteurs" in the Crimea (Evgen Panov, Andriy Zachtiy, Redvan Suleymanov, Volodymyr Prisich, Dmytro Shtyblikov, Oleksiy Bessarabov, Volodymyr Dudka, Glib Shabliy, Oleksiy Stogniy).
According to himan rights defenders, they are imprisoned for political reasons in violation of the fundamental rights and freedoms, in other words are political prisoners.
Suleymanov is charged with having committed a crime under Part 2 of Article 207 of the Criminal Code of the Russian Federation (providing deliberately false notification about a terrorist act, which led to a large-scale damage).
He was arrested on July 30 in the airport of Simferopol.