PACE calls on Ukraine to ratify Rome Statute
A+
A-
Щоб отримувати корисні матеріали, підпишіться на розсилку
Підписатися
The Parliamentary Assembly of the Council of Europe (PACE) calls on Ukraine to ratify the Rome Statute of the International Criminal Court (ICC).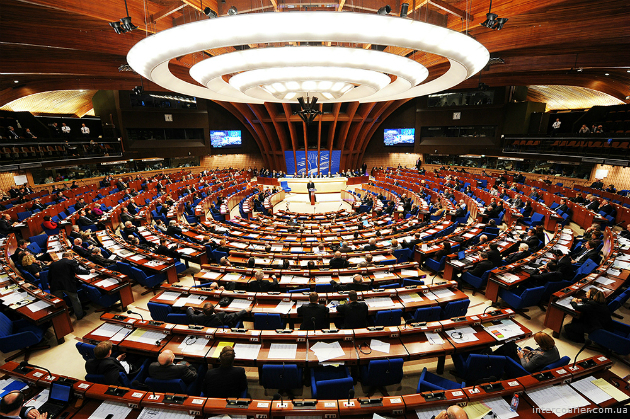 "The Assembly urges the Ukrainian authorities to ratify in the shortest possible time the Rome Statute in order to allow the International Criminal Court to conduct effective investigations into concrete cases of violations of international humanitarian law during the war in Ukraine," reads the resolution.
PACE also called on Ukraine to conduct "effective investigations and prosecute of all perpetrators concerning cases of abduction and taking of captives, as well as concerning cases of extortion, bribery and corruption linked to the liberation of captured persons." The resolution notes that the Ukrainian government has to adopt a number of legislative measures.
As a reminder, Ukraine signed the Rome Statute of the International Criminal Court in 2000. However, the document, which will allow Ukraine to become a full member of the court in The Hague, is not yet ratified.
At the initiative of the President of Ukraine Petro Poroshenko, the constitutional amendments related to judiciary stipulate postponement of Ukraine's membership in the International Criminal Court for three years.
Deputy Head of the Presidential Administration Oleksiy Filatov reasoned such a step saying no countries amid the armed conflict had joined the court and arguing there was a need to protect the Ukrainian military from the risks and consequences of such membership.
However, the Ukrainian human rights activists reject this argument, explaining that the Parliament has already accepted the jurisdiction of the court for further developments in Ukraine.
According to President of the European Committee for the Prevention of Torture and Inhuman or Degrading Treatment Mykola Hnatovsky, Ukraine loses a number of rights arising from membership in the court by not signing the statute. So, for example, Ukrainians cannot be judges, work in the office of the prosecutor and so on.