Looking for asylum in Ukraine? Or favours to authoritarian regimes
A+
A-
Щоб отримувати корисні матеріали, підпишіться на розсилку
Підписатися
The human rights activists raise alarm – Ukraine unreasonably refuses to grant statuses of refugee and asylum seeker.
Politically motivated refusals?
Ukraine still does not fulfill the undertaken international obligations regarding refugees and asylum seekers, Euromaidan-SOS coordinator Oleksandra Matviychuk says.
The human rights activist notes that Ukraine has not yet changed its policy on refugees and asylum seekers, including those from the Russian Federation and Belarus. "We should say that nothing has changed," Matviychuk stresses.
First, Ukraine continues to tolerate crimes committed by the previous regime. "I mean not crimes against Euromaidan, but politically motivated denials of asylum, investigations into forced extraditions," Oleksandra Matviychuk says.
One example is abduction of Russian opposition leader Leonid Rozvozzhayev at the entrance to the office of United Nations High Commissioner for Refugees in 2012. As a result, the politician was forcibly transported through the Ukrainian-Russian border and put in the Lefortovo remand prison in Moscow.
Second, Ukraine has not yet fulfilled its international obligations. "We still have the practice of unjustified refusals to grant status of refugee and asylum seeker. Particularly strange is such a behavior toward citizens of Russia and Belarus, who are being persecuted for their support for Euromaidan or non-admission of annexation of Crimea," the human rights activist notes.
The number of Russian citizens, who sought asylum in 2014, was twice as many as for the previous two years. "It was a period of a certain romance for those Russian refugees whom we spoke with," human rights activist Maksym Butkevych says.
However, these people remain absolutely vulnerable to abuse by state authorities if they have no official refugee or asylum seeker status.
Third, Ukraine continues to do favours to the authoritarian regimes. Example – Kazakhstan's harassment of opposition politician Mukhtar Ablyazov.
"Ukraine played not a last role in his arrest. Now he is behind bars in France," the human rights activist notes. She stresses that Ukraine has still not withdrawn the request for extradition of Mukhtar Ablyazov. According to her, it is not negligence. In 2013, the Czech Republic refused to extradite Tatiana Paraskevich, a colleague of Mukhtar Ablyazov, to Ukraine or Russia. However, in February 2016, the Prosecutor General's Office once again appealed to the Czech Republic with a request to extradite Tatiana Paraskevich.
Thus, the authorities, Matviychuk stresses, continue to seek extradition of people with international protection status but are not preoccupied with extradition of Viktor Yanukovych and other officials of the previous regime to Ukraine.
In addition, the human rights activist emphasizes, Ukraine continues to tolerate the activities of foreign intelligence services. One of the cases has recently occurred in Kyiv, when, probably, the Uzbek security services kidnapped a citizen of Uzbekistan. "He managed to escape, but Ukrainian authorities bore no relation to that," Matviychuk says.
Twenty days in remand prison
Ukraine also continues the practice of gross violation of international obligations.
In April 2016, Alovsat Aliyev, the head of the NGO "Azerbaijan Migration Center", who received the refugee status in Germany in 2014, was arrested at the Boryspil airport.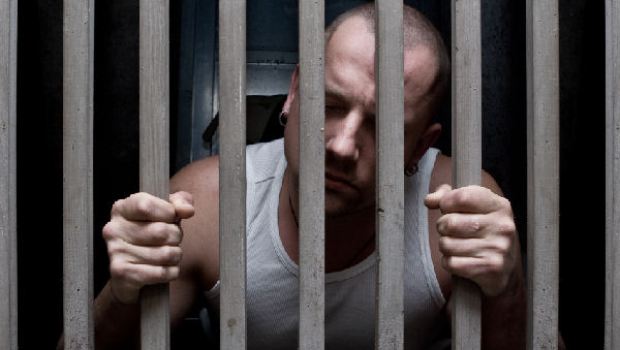 &ldquo"In April, a border guard at the Boryspil airport told me that I was internationally wanted. I did not know that," Alovsat Aliyev said at a press conference.
Then, the Boryspil city court ordered to arrest him for 25 days. Only on May 6, the Court of Appeal found the Boryspil court ruling unlawful. Alovsat Aliyev spent twenty days in a remand prison.
"Since 2002, Ukraine has assumed the international obligation to bring legislation in line with the international law concerning the rights of refugees. However, we still have not done anything," says Dmytro Morhun, the lawyer of Alovsat Aliyev.
"I was illegally held in a probationary ward. There were more people than a room could house, so we had to sleep in turns. During imprisonment, we were not given meat, fish, poultry, eggs, vegetables, fruit, cheese, butter and tea. The wards had terrible unsanitary conditions. The detainees never received blankets, sheets, pillowcases and other necessary things. I was not able to contact the international organizations," the Azerbaijani human rights activist tells about conditions in a Kyiv remand prison.
According to him, Ukraine needs to change the situation. For this, in his opinion, it is necessary to take a number of measures: to examine the pre-trial detention facilities, organize training sessions for police officers, border guards and other law enforcement officials, make a list of lawyers who may provide legal assistance at the option of detainees.
According to Dmytro Morhun, the case of Alovsat Aliyev is the evidence of systematic violations of human rights and, particularly, the rights of refugees in Ukraine. "If the state authorities do not change position, this situation can happen again," the lawyer warns.