Law enforcement officers disrupted a commemorative event in Crimea and detained its organizer
A+
A-
Щоб отримувати корисні матеріали, підпишіться на розсилку
Підписатися
In occupied Crimea, Moscow-controlled law enforcement officers detained Bekir Umerov. This man organized a commemorative event dedicated to mass rallies of Crimean Tatars on Red Square in Moscow in 1967 and 1987.
As reported by the Mejlis of the Crimean Tatar People on Sunday August 20.
"Umerov refused to give any explanations to the police, referring to Article 51 of the Constitution of the Russian Federation. They recorded his fingerprints and released him", – said in a report.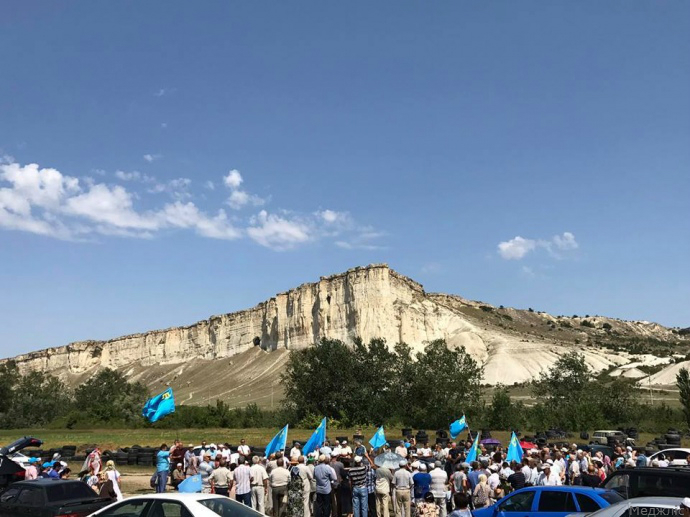 Law enforcement officers have not drawn a protocol against Bekir Umerov. He is verbally accused of insulting a senior official.
Earlier, Refat Chubarov, Chairman of the Mejlis, reported that Crimean Tatars were prevented from holding a commemorative event.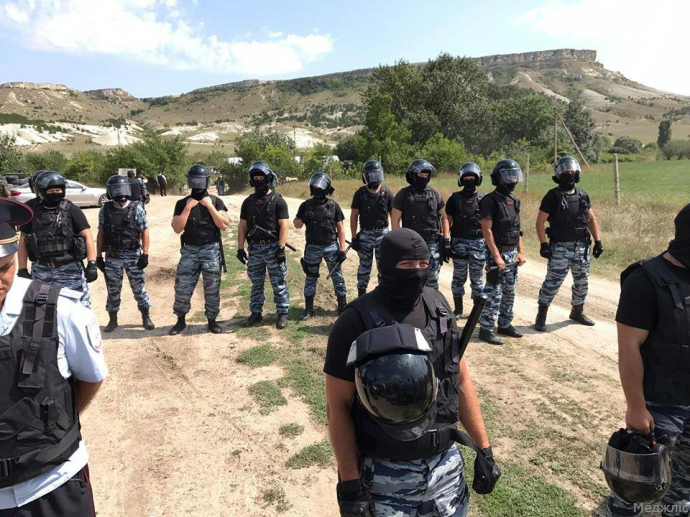 According to the Mejlis, on August 20 several tens of police officers and riot policemen have blocked the entrance to the "Cowboy" recreation center, which is located in the Aq-Qaya village near Bilohirsk town.
During the blockade, law enforcers referred to the alleged report about an explosive object on the territory of the recreation center.
It is reported that the events began at border with the law enforcement officers. Police officers announced an unauthorized event, participants of the meeting had to leave the territory, they went to the mosque in Sary-Su village.
Earlier the Moscow-controlled Zheleznodorozhnyi District Court of Simferopol sentenced Crimean Tatar activist Server Karametov to 10 days of administrative arrest and a fine of 10,000 rubles (about 4,200 hryvnias) for "resisting police officers". Russian law enforcers have detained him at the "Supreme Court of Crimea" for a single-person protest in support of Akhtem Chiygoz.
In March 2017, the principal of one of the schools in Crimean village Krasnokamianka have called the occupation police. She wanted to interrupt the football match of local courtyard teams at the school stadium.
Ukrainian human rights defenders are convinced that the right to peaceful assembly is on the verge of a ban in occupied Crimea.