Ukrainian citizen Stanislav Klykh, who is imprisoned in Russia, was transferred to hospital – lawyer
A+
A-
Щоб отримувати корисні матеріали, підпишіться на розсилку
Підписатися
Ukrainian Stanislav Klykh, who is imprisoned in Russian and serving his sentence in a colony in the Chelyabinsk region, disappeared from the institution.
As reported by the BBC Ukraine, this was stated by his lawyer Ilya Novikov.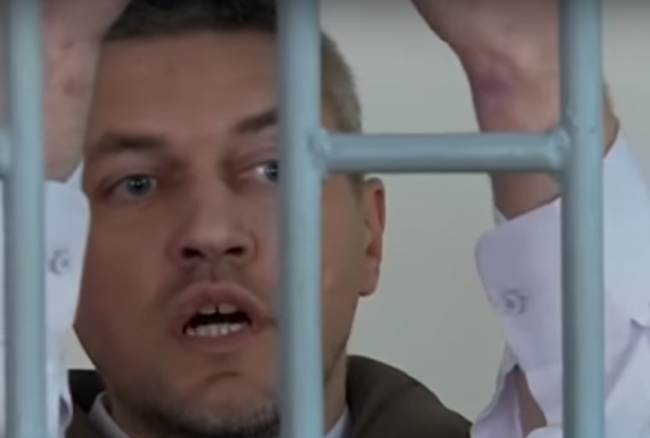 Previously, he said, the political prisoner was transferred to a hospital. Current location of the Ukrainian is unknown.
"We have every reason to worry about him", – he added.
Earlier, human rights defender Tatiana Shchur reported that Stanislav Klykh was transferred ta hospital. She learned of this on August 15. However, she does not know the details.
As a reminder, in May 2017, Stanislav Klykh was sentenced to 20 years in prison on charges of murdering Russian military officers during the Russian-Chechen war in the 90s.
Mykola Karpyuk was sentenced to even longer term – 22.5 years, on same charges.
At the same time, the Investigative Committee of Russia reported that it has evidence that Mykola Karpyuk and Stanislav Klykh "arrived in the territory of the Chechen Republic in order, while taking part in the gangs headed by Aslan Maskhadov and Shamil Basayev, to commit attacks and murders of citizens, servicemen, as well as employees of law enforcement bodies of the Russian Federation".
Ukrainians deny their guilt saying that they never have been to Chechnya, were illegally detained by Russian law enforcers and gave testimony under tortures.
Recently, lawyers of Stanislav Klykh were claiming about the deterioration of his mental health.
During the trial, Stanislav Klykh demonstrated wounds on his body, which, he claimed, remained after he was tortured in the SIZO (pre-trial detention center).
The Human Rights Center Memorial, which has analyzed the materials in the case of Stanislav Klykh and Mykola Karpyuk, came to the conclusion that the accusations against them were falsified and contradict the real picture of the events of the First and Second Chechen Wars. The Memorial has recognized Klykh and Karpyuk as political prisoners.