Ukrainian Institute presents an English-language guide on Ukrainian culture, personalities, and events
A+
A-
Щоб отримувати корисні матеріали, підпишіться на розсилку
Підписатися
On Ukraine's Independence Day, the Ukrainian Institute, a governmental agency focused on promoting Ukrainian culture, launched Insight UA, an English-language comprehensive guide to Ukrainian culture, personalities, and events, as noted in its press release.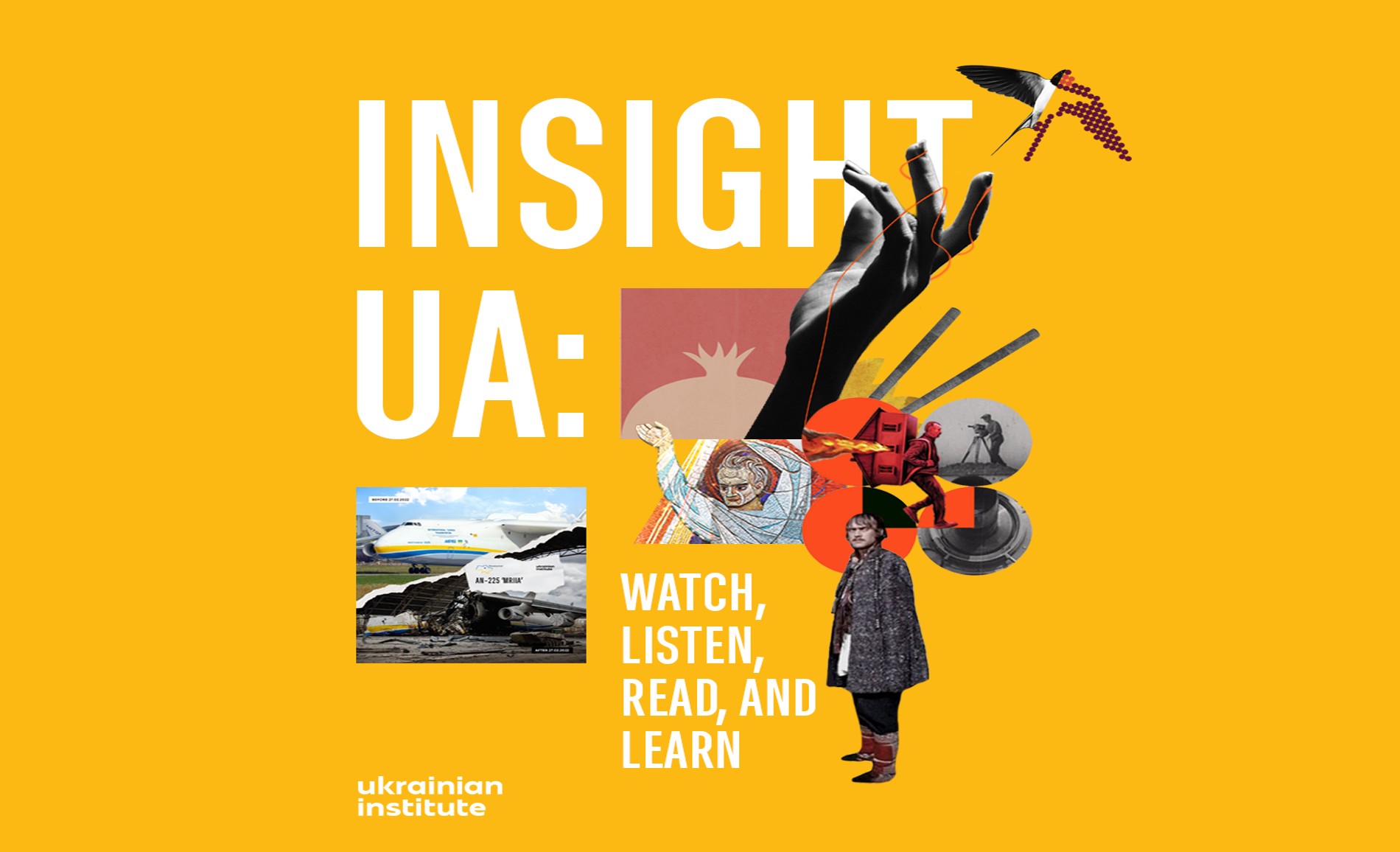 Insight UA's platform covers various cultural topics: music, literature, theatre, film, visual arts, Crimea, and analytical reports.
The resources include access to content on Ukraine's rich and diverse culture in various formats – through a selection of Ukrainian cinema, exhibitions, and books, playlists, or online courses. People can simply navigate different articles and discover something new every visit.
"Insight UA was developed as a response to the huge interest in Ukrainian culture worldwide. The growing demand for understanding Ukraine requires new effective tools. Insight UA makes learning about artists, institutions, and projects in Ukrainian culture easy and enjoyable for professionals and interested audiences," says Tetiana Filevska, Creative Director of the Ukrainian Institute.
For music lovers, there are materials about jazz, classical, electro, rap, and other genres. You can find out about top festivals and concert venues. For movie lovers, there are film selections, materials on where to learn the art of cinema in Ukraine, and where to watch Ukrainian films, such as the ukrainefilms database of Ukrainian cinema. The reader will learn about the Kharkiv School of Photography and watch video displays of prominent personalities and cultural and historical events or immerse themselves in the VR project "Native Crimea."
Insight UA also contains articles about Ukrainian artists, curators, art spaces, cultural institutions, and initiatives, so the platform is designed for individuals seeking to learn more about Ukraine's cultural actors. There are books about Ukrainian art, prominent gender activists and human rights defenders, and the music of Crimea.
The section "Russia's War on Ukraine" presents projects about the consequences of Russian aggression on Ukraine's society. It includes descriptions of Ukraine's cultural and historical monuments destroyed by Russia, such as Freedom Square in Kharkiv, Lysychansk Gymnasium in the Luhansk region, and the unique Petro Mohyla Cathedral in Mariupol, Donetsk region. The site also features Ukrainian artists who are defending the country at the frontlines, such as Dmytro Kostyumytskyi, a production designer; Olena Maksym, a film director; Yaryna Chornohuz, a poet, or Yuriy Vovkohon, a cultural manager, to name a few.
The team of the Ukrainian Institute supervises support and regular content of the Insight UA website.