Occupation authorities in Crimea to apply new discriminatory provision in trial of Chiygoz
A+
A-
Щоб отримувати корисні матеріали, підпишіться на розсилку
Підписатися
Deputy Chairman of the Mejlis of Crimean Tatar people Akhtem Chiygoz will not be present at the court hearing in his case today. Thus, the Russian government applies a discriminatory provision of remote participation of a defendant in the trial of the first instance for the first time.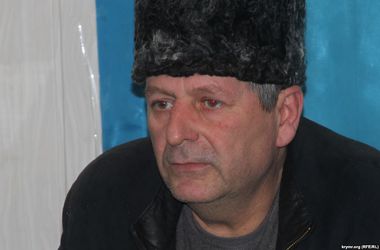 Lawyer Nikolai Polozov said this in a commentary to Ukrinform news agency.
"I will be in Simferopol on Thursday. There's a tough situation. I recall that, first, the case of Chiygoz, who is charged with "plotting mass disorders", was separated in an independent proceeding. Second, a new provision will be applied for the first time tomorrow, under which a defendant is not present at the hearing," Polozov said.
He said that the provision had been adopted in 2014 for some "serious" articles – 205 (terrorism), 212 (organization of mass disturbances). Earlier, remote presence of defendants was applied only at the courts of the second instance (e.g., consideration of the appeal).
According to Polozov, thus the authorities want to test the use of the new provision of the law. For example, the opportunity to switch off the broadcast, if the defendant starts to deliver undesirable speeches.
As a reminder, Chiygoz has been held in custody by the Federal Security Service in the occupied Crimea since 29 January 2015.
There are six defendants in a fabricated criminal case of mass disturbances during a rally on February 26, 2014 near the Parliament of Crimea.