Arbitrarily life-imprisoned Oleksandr Rafalsky dies in remand prison
A+
A-
Щоб отримувати корисні матеріали, підпишіться на розсилку
Підписатися
Oleksandr Rafalsky, who was sentenced to life imprisonment, has died in the remand prison this night.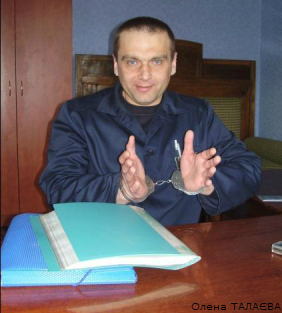 This is reported by NGO "Maidan – Public Control" on its Facebook page.
According to the report, Rafalsky suddenly died of a heart attack in the Kyiv remand prison No.13 on October 20. He was 46 years old. The organization recalls Oleksandr as a fighter for the rights of illegally sentenced persons and for adoption of the draft law No. 2033 on reviewing the cases and correcting judicial errors.
The press service of the State Penitentiary Service of Ukraine confirmed death of Oleksandr Rafalsky in a commentary to the Human Rights Information Centre.
"At 2.15 a.m., the control centre received information that Oleksandr Rafalsky was unconscious. The paramedic on duty came to him and took all the necessary resuscitation measures. The ambulance also was called, which declared him dead at 2.45," said Tetiana Shulimova, spokesperson for the State Penitentiary Service in Kyiv city and Kyiv region.
According to her, the preliminary cause of death is acute heart failure, but the examination is currently carried out to establish definitive cause of death.
As a reminder, Oleksandr Rafalsky, accused of killing five people, was sentenced to life imprisonment. Rafalsky was beaten with rubber batons, tortured with electric current, fired blanks over the head, taken to the forest to dig his own grave. Oleksandr has not pleaded guilty and has not signed the confession. Nevertheless, he was convicted as other detainees testified against him. His mother, Tamara Rafalska, claims that the police put pressure on those detainees.
Human rights activist of the Kharkiv Human Rights Group Andriy Didenko says this is the third death of the life-imprisoned person, whose guilt is questioned by the human rights community.