Houses of Crimean Tatars raided in Bakhchisarai
A+
A-
Щоб отримувати корисні матеріали, підпишіться на розсилку
Підписатися
Head of the CEC of the Kurultai of Crimean Tatar people Zair Smedlyaev informed about another raids of Russian security forces in the houses of the Crimean Tatars in Bakhchisarai town this morning.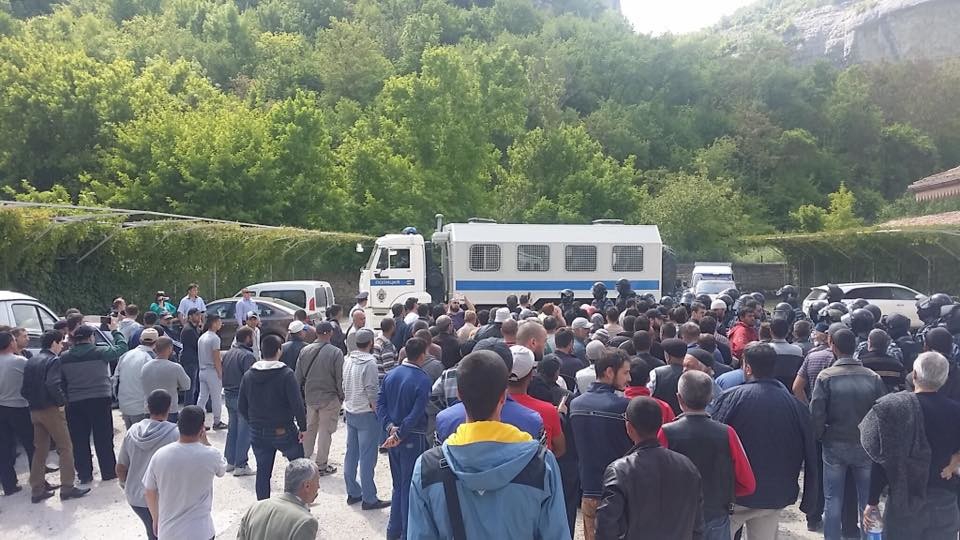 Photo credit: Facebook page of Smedlyaev.
In a commentary to Crimea.Realities portal, Smedlyaev said that the raid in the house of one of the Crimean Tatars in Bakhchisarai was reasoned by a photo depicting him with Crimea blockade coordinator Lenur Islyamov, which was put on the Internet.
"Now the search is over, the computer was seized. In turned out that a photo depicting one of them together with Lenur Islyamov was on the Internet. And that is called the raid within the framework of the anti-terrorism measures!" Smedlyaev said.
As reported, after Russia annexed Crimea, the mass raids of homes of independent journalists, Crimean Tatar activists, and Mejlis members have become more frequent. The Ukrainian Foreign Ministry has expressed concern about the persecution of Ukrainian citizens in the annexed Crimea and urged to stop pressure on them. In addition, the Foreign Ministry appealed to the international community with the request to apply all possible legal and political pressure on Russia to stop its totalitarian methods of suppression of human rights and freedom of speech, as well as to release all Ukrainian political prisoners and captives.