Umerov's health getting worse in Crimean psychiatric clinic
A+
A-
Щоб отримувати корисні матеріали, підпишіться на розсилку
Підписатися
The health condition of Deputy Chairman of the Mejlis of Crimean Tatar people Ilmi Umerov, who is held in a psychiatric clinic in Simferopol, has gone worse.
His daughter Ayshe Umerova said this to 'Crimea. Realities' online media outlet.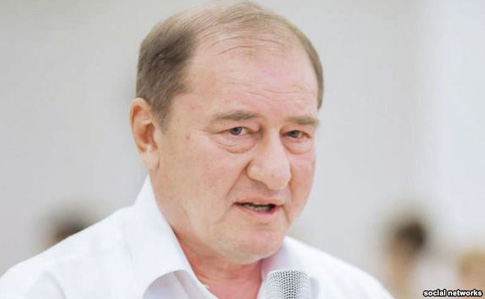 In the morning of August 21, Ilmi Umerov suddenly felt very sick in daughter's presence, his blood pressure fell down and he fainted. Probably, the crisis occurred because of the diet violation and as a result of a hypertensive crisis on August 11, when Umerov had been hospitalized from the courtroom.
"After he was transferred here, he was not allowed have visitors and his mobile phone was taken away. We made a little fuss and only after that he was allowed to use a phone twice a day for an hour and we were permitted to visit him on a schedule. We have just came out from him: blood pressure is 150, he is red in the face, evidently his health condition is not very good, he has constant headaches," Ayshe Umerova said.
Meanwhile, Umerov's lawyer Mark Feygin considers the forcible detention at a psychiatric clinic to be tortures.
According to him, the defense is going to send an appeal to the European Committee for the Prevention of Tortures in Strasbourg regarding the actions of FSB investigators.
As reported, May 12, the FSB initiated criminal proceeding against Ilmi Umerov on charge of extremist activity. Russian secret service regarded Umerov's interview on ATR TV channel as a public appeal to actions aimed at violating Russia's territorial integrity. Umerov himself stated that his words on the program had been mistranslated.
August 18, he was transferred to the in-patient facility for forensic psychiatric examination No.9 for persons who are not in custody.