Chechnya court starts consideration of another case against Stanislav Klykh today
A+
A-
Щоб отримувати корисні матеріали, підпишіться на розсилку
Підписатися
The Zavodskoy District Court of Grozny city in Chechnya starts today consideration of another case against illegally sentenced Ukrainian resident Stanislav Klykh.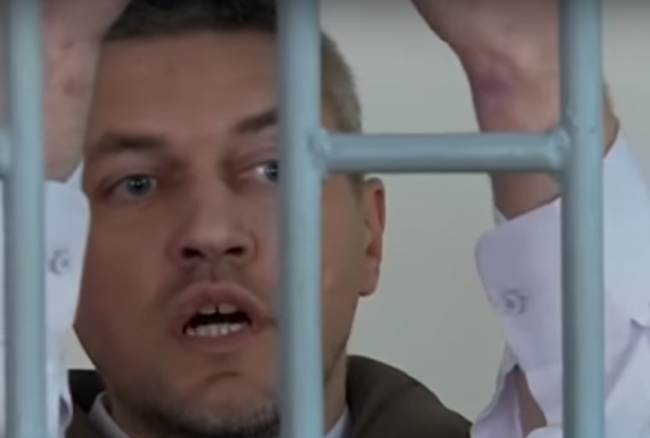 This was reported by the Euromaidan SOS public initiative press service.
This time Klykh is accused of insulting prosecutor Sulumbek Yunusov, who mainly acted as the public prosecution in the trial against Klykh and Mykola Karpyuk.
"Instead of acknowledging the fact that Stanislav Klykh has mental problems and carrying out an adequate independent (!) psychiatric examination (as required not only by the defence, Russian and European experts, but Amnesty International as well), the Russian Investigation Committee boldly initiates the second case against the prisoner of the Kremlin," the press service of the public initiative notes.
The public initiative reminds that, according to Klykh's lawyer Marina Dubrovina, her client is charged with the wrongdoings under Part 1, Article 297 of the Criminal Code of the Russian Federation "contempt of the court, expressed in the form of insult to a participant in the trial," which is viewed as a minor offence.
The bailiffs, the guards, the interpreters, the court secretary, Mykola Karpyuk, his lawyer Dokka Itslayev, and infamous judge Ismailov, who presides over in the trial of Karpyuk-Klykh, will be questioned as the witnesses within the trial, which is start on August 25.
According to lawyer Dubrovina, the trial outcome will mainly depend on two factors: the health status of Stanislav Klykh and his behavior and the actions of prosecutor Yunusov.
As reported, May 2016, Stanislav Klykh and Mykola Karpyuk were sentenced by the Supreme Court of Chechnya to 20 and 22.5 years of imprisonment respectively. Ukrainians do not admit their guilt, saying they have never been to Chechnya, the Russian security forces abducted them illegally and tortured during the investigation.