Putin denies the claims of human rights defenders about the tortures of citizens of Ukraine
A+
A-
Щоб отримувати корисні матеріали, підпишіться на розсилку
Підписатися
Russian President Vladimir Putin believes that citizens of Ukraine, which are accused of extremism and subversive activities in Russia, have not been tortured nor beaten.
As he informed at the annual press conference in Moscow.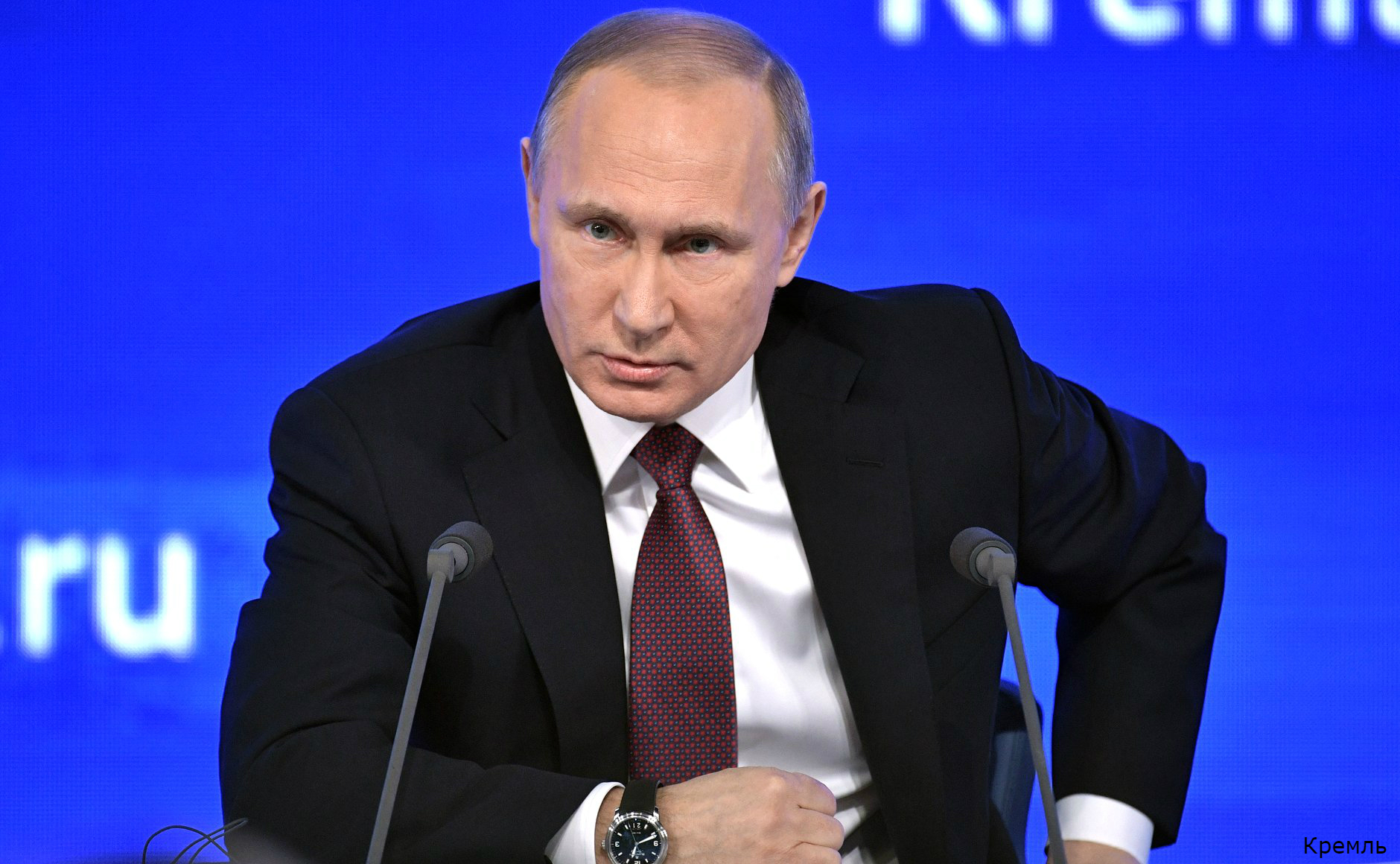 "We can check their testimonies. They give all names, name of parent units, names and surnames of commanders and addresses in Russia. This is a complex data and testimony of one proves the testimony of another", – said the president of Russia. Though he did not say the names of those who he was talking about.
Responding to a question about the director Oleg Sentsov, who was sentenced to 20,5 years of imprisonment by Russian Court, and Roman Sushchenko, who is detained predetention centre of Moscow, Putin said: "Directors and journalists should concern themselves only with journalism and production of scenarios and movies".
"No one wants to keep them there. But what else can we do if we have evidence that he (Oleg Sentsov – ed.) was preparing an act of terrorism. Just because he is a director? So tomorrow we have to release career officers who were also involved?", – Putin asked.
As a reminder, Roman Suchchenko, correspondent of the "Ukrinform" in Paris, was detained in Moscow on September 30, where he was on a private visit. He was accused of spying for the Chief Directorate of Intelligence of the Ministry of Defense of Ukraine. CDI denied the accusations of FSB.
Contrary to the international norms and bilateral agreements between Ukraine and Russia, journalist was denied in his basic right – to meet the lawyer and Ukrainian consul. Ukrainian consul was allowed to meet him only up to 11 days.
Ukrainian non-governmental organizations believe that the arrest of Roman Suschenko, journalist of "Ukrinform" media outlet, in Moscow should be regarded as an attack on freedom of expression and urge Ukrainian and international community to protect Ukrainian political prisoners in Russia as well as in occupied Crimea.
Accused of terrorism Oleg Sentsov denies his guilt. He informed about the tortures by the FSB and was outraged when North Caucasus Military District Court of Russia refused to initiate a case about the tortures. According to the director he was beaten by feet, hands, batons and even while he was laying down. He also was choked when he refused to speak.
Introduced in the register of "foreign agents" Human Rights Centre "Memorial" recognized Oleg Sentsov as political prisoner. Amnesty International considers Sentsov to be prisoner of conscience.
Released political prisoner Genadiy Afanasiev said that he was tortured and forced to confess against Oleg Sentsov and anti-fascist Oleksandr Kolchenko.
Representatives of the FSB beaten him while wearing boxing gloves, strangled using the gas mask, sprayed him with aerosol that causes vomiting. Ran electric current through the body of Genadiy Afanasiev, threatened with welding torch when he was naked, deprived him of water and sleep for two days. Official government authorities tried to convince him that his mother is in the next room and is being subjected to same tortures.
Human rights defenders claim that Yevgen Panov, a "saboteur" who was detained in August in Crimea, has been subjected to tortures as well. Ukrainian Helsinki Human Rights Union received Russian documents through European Court of Human Rights, which state that Yevgen Panov gave his testimony under pressure.
In November Ukrainian and international human rights defenders sent a submission to International Criminal Court. In which they state facts of 7 murders, 15 forced disappearances, 90 cases of illegal detentions, 39 cases of tortures and other forms of inhumane treatment and acquisition of government or private property.

As a reminder, according to the Ministry of Foreign Affairs of Ukraine, by this day 31 citizens of Ukraine are held in prisons and pre-detention centres of Russia and Crimea for political reasons. Human rights defenders of LetMyPeopleGo campaign report that there are 36 citizens of Ukraine who are detained.