Over 1300 Ukrainian children have been evacuated abroad for treatment since Russia's war
A+
A-
Щоб отримувати корисні матеріали, підпишіться на розсилку
Підписатися
Over the year and a half of Russia's military aggression against Ukraine, the Ministry of Healthcare has evacuated more than 1,300 Ukrainian children for treatment in foreign clinics as part of its cooperation with the European Commission, WHO, and various governments, as stated in its press release.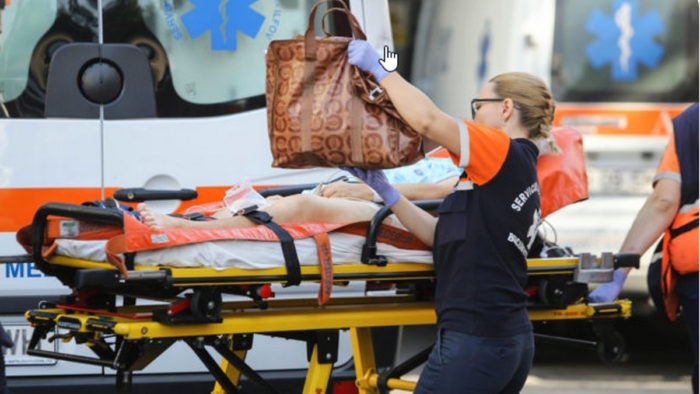 "Thanks to the cooperation, we have already managed to send almost 4,000 Ukrainians for treatment and rehabilitation abroad, including more than 1,300 children with cancer, injuries, and chronic diseases," the Ministry of Health reports.
Ukrainian children and adults with complex mine-blast wounds, burn injuries, oncological pathology, and diseases requiring complex, specialized treatment can be evacuated for treatment in foreign clinics.
In an interview with the Interfax-Ukraine news agency, Yulia Nogovitsyna, Director of the Assistance Programs Department of the Tabletochki Charitable Foundation, noted that "If in March 2022 it was about 70-80 families with children with cancer per week, now it is two to five. More often, families whose children need treatment that is not yet available or affordable in Ukraine, or at the request of parents for security reasons." 
The Ministry noted that citizens of Ukraine can use several medical evacuation routes for treatment abroad, through the regional health department, or by submitting a personal application through the Ministry of Health website.
The patients were taken to Austria, Germany, the Netherlands, Norway, Romania, Switzerland and Poland.
According to the procedure, the Ministry of Health of Ukraine submits a request for evacuation. It receives offers from various European Union member states and the European Economic Area. Then, the Ministry of Health contacts the clinic and agrees on the stages and routes of safe medical transportation.
The evacuation goes through the EU's emergency response system when a specialized clinic is promptly sought in one of the EU countries to treat and rehabilitate Ukrainians.
Medical evacuation and transportation are free of charge, as all treatment costs are covered by the governments of the partner countries that receive patients.
Reportedly, the evacuation of wounded service members abroad is carried out through the command of the Medical Forces of Ukraine.
Since Russia's full-scale invasion of Ukraine began, almost 4,000 Ukrainian patients have been evacuated abroad for treatment and rehabilitation.