International tribunal may consider cases of judges convicting Ukrainian political prisoners
A+
A-
Щоб отримувати корисні матеріали, підпишіться на розсилку
Підписатися
Ilya Novikov, lawyer of PACE delegate, pilot Nadiya Savchenko, says that the international tribunal on the case of his client and the case of filmmaker Oleg Sentsov will be set up sooner or later to examine the violation of law by judiciary of the Russian Federation.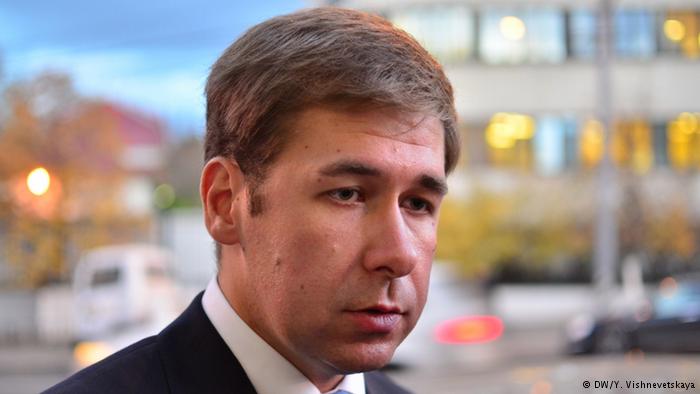 "In future, I think there will be great international investigation into the case of Sentsov, the case of Savchenko, and other cases to scrutinize who violated the law, when and for what reason he did that," Ukrinform national news agency quotes Novikov as saying.
The lawyer recalled that a series of trials of citizens of Ukraine would soon be held in Russia, and they should be covered as closely as the trials of process Savchenko and Sentsov are being covered.
"The media should not forget about Karpiuk and Klykh, covering process of their trials as closely as possible. It's very important. Just as it's happening with the cases of Savchenko and Sentsov," Ilya Novikov says.
According to him, the Russian investigation creates obstacles to ban lawyers from visiting Mykola Karpiuk and Stanislav Klykh.
"Since the maximum custodial term is 18 months, the Investigation Committee has just stated that the investigation is completed. The case will be heard in Chechnya. The Foreign Ministry of Ukraine put Karpiuk and Klykh on the list of political prisoners along with Savchenko, Sentsov, Kolchenko, and others," the lawyer reminds.
As reported, one of the UNA-UNSO far right party leaders, 51-year-old Mykola Karpiuk, who joined the Right Sector group during the EuroMaidan protests, now stays in the remand prison in the Russian town of Yessentuki. The wife of Mykola Karpiuk claims that she lost connection with her husband after he had gone on business trip to Chernihiv region, Ukraine. She supposes that he was abducted.
The Russian side has repeatedly banned the consul from visiting Karpiuk and 41-year-old historian Stanislav Klykh, who was arrested on August 11, 2014 in the Russian city of Orel.
The Russian investigation accuses both Ukrainians of killing at least 30 Russian military during the war in Chechnya, from December 1994 to January 1995. According to the Investigative Committee of the Russian Federation, Mykola Karpiuk and Stanislav Klykh were members of the Viking gang, which was related to the Chechen Republic leaders Shamil Basayev and Aslan Maskhadov.