154 civilians have been blown up by mines since 2016 – OSCE
A+
A-
Щоб отримувати корисні матеріали, підпишіться на розсилку
Підписатися
Over the past year and a half, the OSCE Special Monitoring Mission (SMM) in Donbass recorded 154 cases of casualties among civilians, who killed or injured by mines or unexploded ordnance.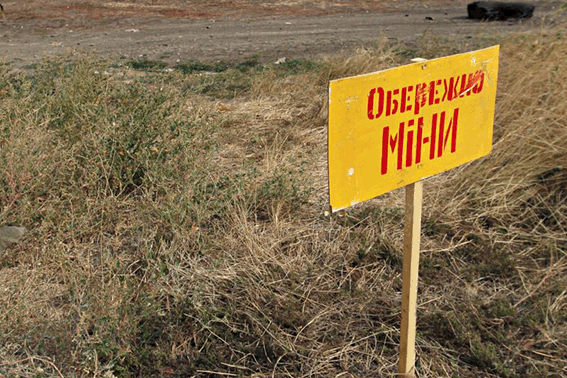 The OSCE SMM report for May 3 notes that since early 2016 the SMM has recorded 154 cases of civilian casualties. The casualties of three SMM members are among this number. No one has been held accountable.
As a reminder, on April 23, one mission officer was killed. The deceased is a doctor from the United States. Citizens of Germany and the Czech Republic received injuries.
According to the Geneva Centre for Humanitarian Demining (GICHD), Ukraine leads in terms of the number of victims of anti-tank mines. In 2016, the Geneva Centre for Humanitarian Demining and the Stockholm International Peace Institute (SIPRI) registered 37 cases of mine explosion with 101 victims in Ukraine.
It was earlier reported that since the beginning of military actions in the east of Ukraine, 42 children were killed due to mine explosion and due to careless handling of ammunition, 109 others were injured.