FSB seized the documents of Crimean Tatar TV channel "Millet" which was created by occupants instead of ATR
A+
A-
Щоб отримувати корисні матеріали, підпишіться на розсилку
Підписатися
FSB seized the documents of the pro-Russian Crimean Tatar TV channel "Millet"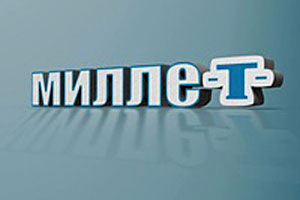 As reported by the online media outlet "BlackSeaNews", officers visited the channel supposedly due to "suspicion embezzlement of public funds". They conducted a seizure of the documents from the administration of the TV channel.
"Law enforcement agencies are investigating this situation. They have suspicion of a theft", – said the "Head" of the occupied Crimea, Sergey Aksyonov.
The "Prosecutor's Office" and "MIA" of Crimea refused to comment on the situation, referring to the fact that it is not in their competence.
Media office of the FSB of the occupied Crimea refused to comment on the situation.
As a reminder, on April 1, 2015, TV channel ATR ceased broadcasting. Other mass media outlets of the media holding ATR of Crimean Tatars, such as: children's TV channel Lale has also stopped satellite and analog broadcast, along with Meydan radio, and Lider FM.
On March 19 Sergey Aksyonov, self-proclaimed Head of the occupying power in the Crimea, announced that the work of such channels as Crimean Tatar channel ATR is unacceptable in the "paramilitary time".
On April 1 Petro Poroshenko, President of Ukraine, instructed the Ministry of Information Policy of Ukraine to create the conditions for the work of Crimean Tatar channel ATR in Ukraine.
On April 23 the so-called "prime minister" Sergey Aksyonov signed a decree on the establishment of the "Public Crimean Tatar Television and Radio Company" (ОКТРК) and planned to allocate more than 177 million rubles (about 79 million UAH) from the federal budget into it. On April 27, it became known that the new pro-government Crimean Tatar television station will be called "Millet," while the radio station will be named "Vetan."