FSB kidnaps Ukrainian, accused of terrorist attacks in Crimea – Panov's brother
A+
A-
Щоб отримувати корисні матеріали, підпишіться на розсилку
Підписатися
According to Ihor Kotelyanets, his brother Yevhen Panov, who is the citizen of Ukraine, was kidnapped in Zaporizhzhia region and transferred to Crimea.
He told about this in an interview with Censor.net online news agency.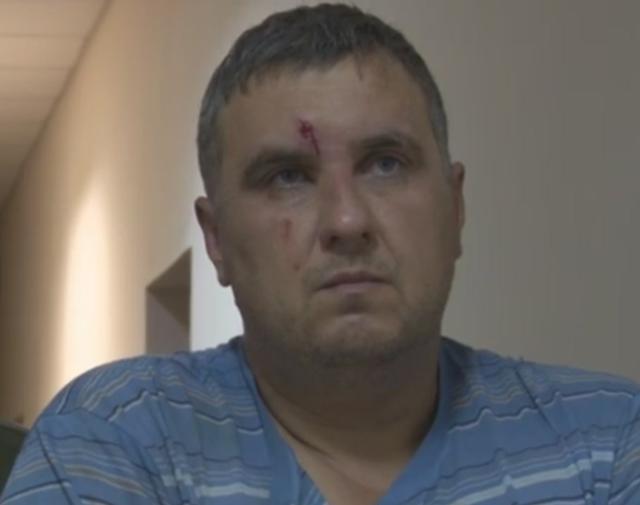 "On Saturday morning, August 6, my brother Yevhen, a resident of Enerhodar city, Zaporizhzhia region, went to the meeting with friends and disappeared. He did not plan this trip, because he had been going to Zaporizhzhia military hospital on the planned post-hospital rehabilitation, after being in the ATO. At the last moment the trip to the hospital had to be canceled and Yevhen went to friends' country house by his car," Kotelyanets said.
According to him, on Saturday evening, Yevhen called back to his wife, said that everything was alright and promised to be at home on Sunday or on Monday morning at the latest. When Yevhen did not return on Monday, his wife called relatives. "We rushed to search for him. We found out about his location from the media just on Wednesday," Kotelyanets said.
He is sure that Yevhen could not organize any military actions. After demobilization in September 2015, he got engrossed with work as a driver and electromechanician at the Zaporizhzhia nuclear power station.
In addition, he was a civil activist and created the ATO veterans NGO. However, the most important thing is that he and his wife were planning to have a baby.
According to Kotelyanets, his brother would never go to Crimea voluntarily, because he was focused on helping the ATO.
As reported, the Russian Federal Security Service accused on Wednesday the Defence Ministry of Ukraine of the preparation of terrorist acts in the annexed Crimea.