FSB has beaten and kidnapped the son of the Head of the Sudak Mejlis
A+
A-
Щоб отримувати корисні матеріали, підпишіться на розсилку
Підписатися
During the search of the house of Ilver Ametov, Head of the Sudak Mejlis, FSB security forces have beaten his son and took him to an unknown destination.
As reported by Ametov in the commentary to the Krym.Realiyi publication.
"I have an ethnographic museum at my house and it contains weapons from the Middle Ages to the present day. They have conducted a search in the museum and tossed everything around. They have beaten my elder son, handcuffed him and took away, I don't know where, they said they will call in the evening", – said Ilver Ametov.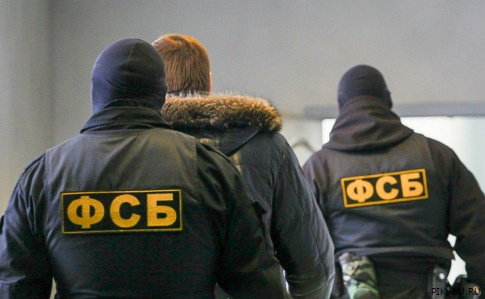 As reported by QirimInfo, the search of Ametov's house in Sudak began at 7:30 am on May 8. It lasted an hour and a half. It was conducted by 10 armed FSB officers in masks. The reason for the search was an anonymous letter on the illegal circulation of arms and drugs and alleged involvement of Ametov. After the search, the force structures officials took Ametov's son to Simferopol.
"This is the second search in the Ametov's house – the first time law enforcers searched it in 2015", – said in a statement.
At the same time, Refat Chubarov, Head of the Mejlis of the Crimean Tatar People, wrote on his Facebook page that as of 12:00 am the search of Crimean Tatar Yusuf Toroz is still ongoing in Morske, which is in the vicinity of Sudak.
"Armed men in mask are not letting the compatriots to be present in the courtyard", – he said.