Crimea SOS calls for sanctions against Russian and illegal "judges" in occupied Crimea for violations of the right to a fair trial in fabricated criminal cases against Ukrainian citizen
A+
A-
Щоб отримувати корисні матеріали, підпишіться на розсилку
Підписатися
Human rights NGO Crimea SOS published a document with brief dossiers on 26 illegal "judges" who have been most frequently seen issuing guilty verdicts to Crimean political prisoners.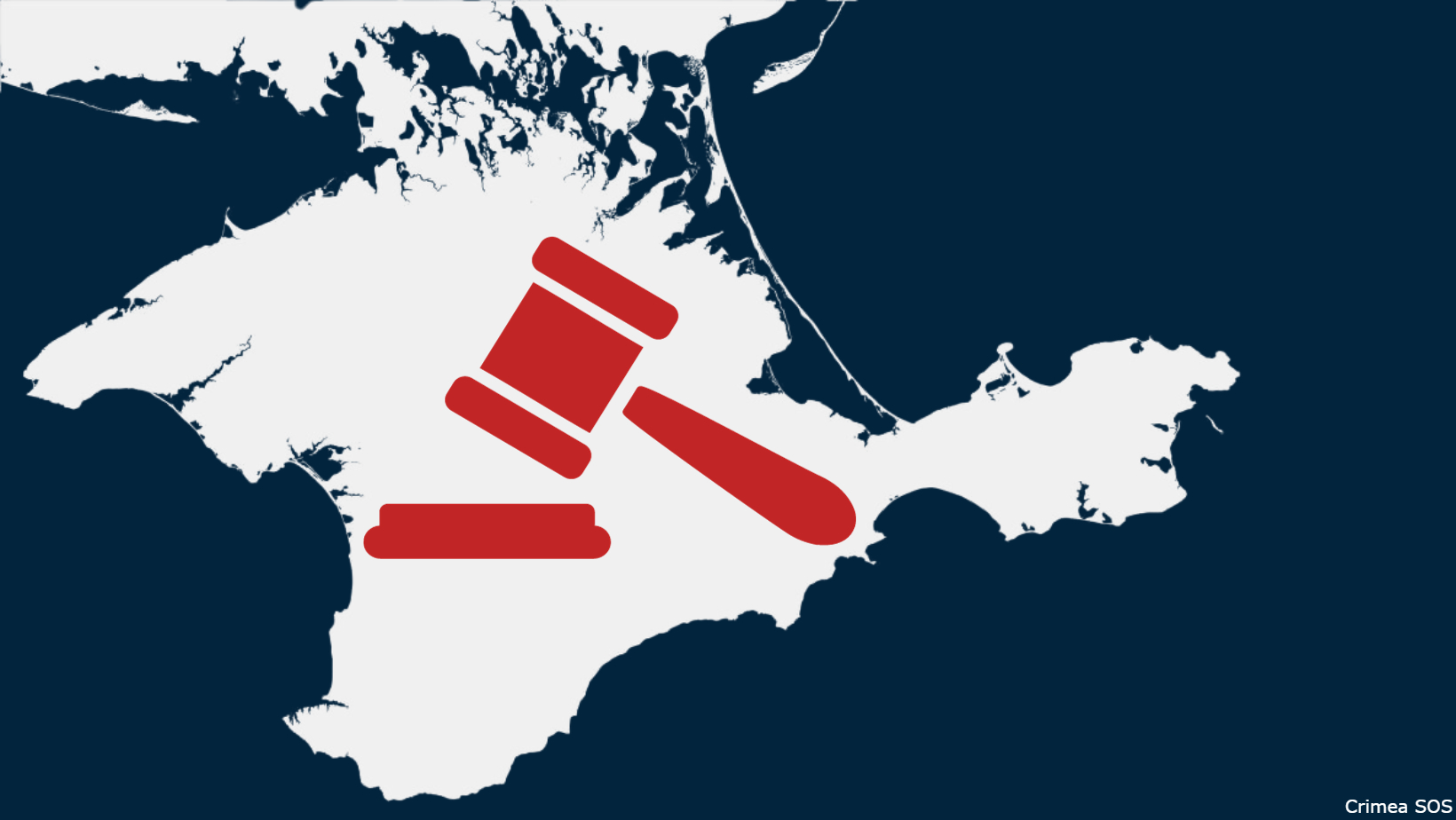 According to the Crimea SOS, in their capacities as judges working at "courts" of first instance, "courts" of appeal, and "courts" of cassation, these persons are directly involved in the unlawful confinement of at least 144 Crimean political prisoners.
Crimean human rights defenders remind since the beginning of the occupation of the Autonomous Republic of Crimea and the city of Sevastopol by Russia in February 2014, hundreds of Ukrainian citizens have been subjected to politically motivated criminal prosecutions. The persecution has been focused on the following groups particularly: pro-Ukrainian citizens, leaders of the Crimean Tatar people, independent journalists, human rights activists, Jehovah's Witnesses, and Crimean Muslims.
Crimea SOS noted that Russia's full-scale invasion of Ukraine has increased repression in occupied Crimea, both in terms of scale and brutality.
According to information from the Mission of the President of Ukraine in the Autonomous Republic of Crimea, Russians have been holding 186 citizens of Ukraine in custody in Ukrainian Crimea and in Russia.
Significantly, the number of illegally detained persons has increased by at least 1.5 times since February 2022. Many of the victims are residents of the newly occupied territories of Ukraine who were abducted or detained by the Russian security forces and then transferred to places of detention in Crimea.

Crimea SOS
They are dismayed that criminal charges are commonly based on planted or falsified evidence, while confessions are obtained under torture or inhuman and degrading treatment.
Besides, politically motivated criminal cases are accompanied by numerous procedural violations, particularly, violations of the right to a fair trial. Many Crimean political prisoners are also illegally transferred to the territory of the Russian Federation, also a grave breach of international humanitarian law and a war crime.
The human rights lawyers report that illegal "judges" play an essential role in the unlawful imprisonment of the citizens of Ukraine in the temporarily occupied Crimea. By delivering a biased verdict "in the name of the Russian Federation", the "judges" are directly involved in a number of violations of international law.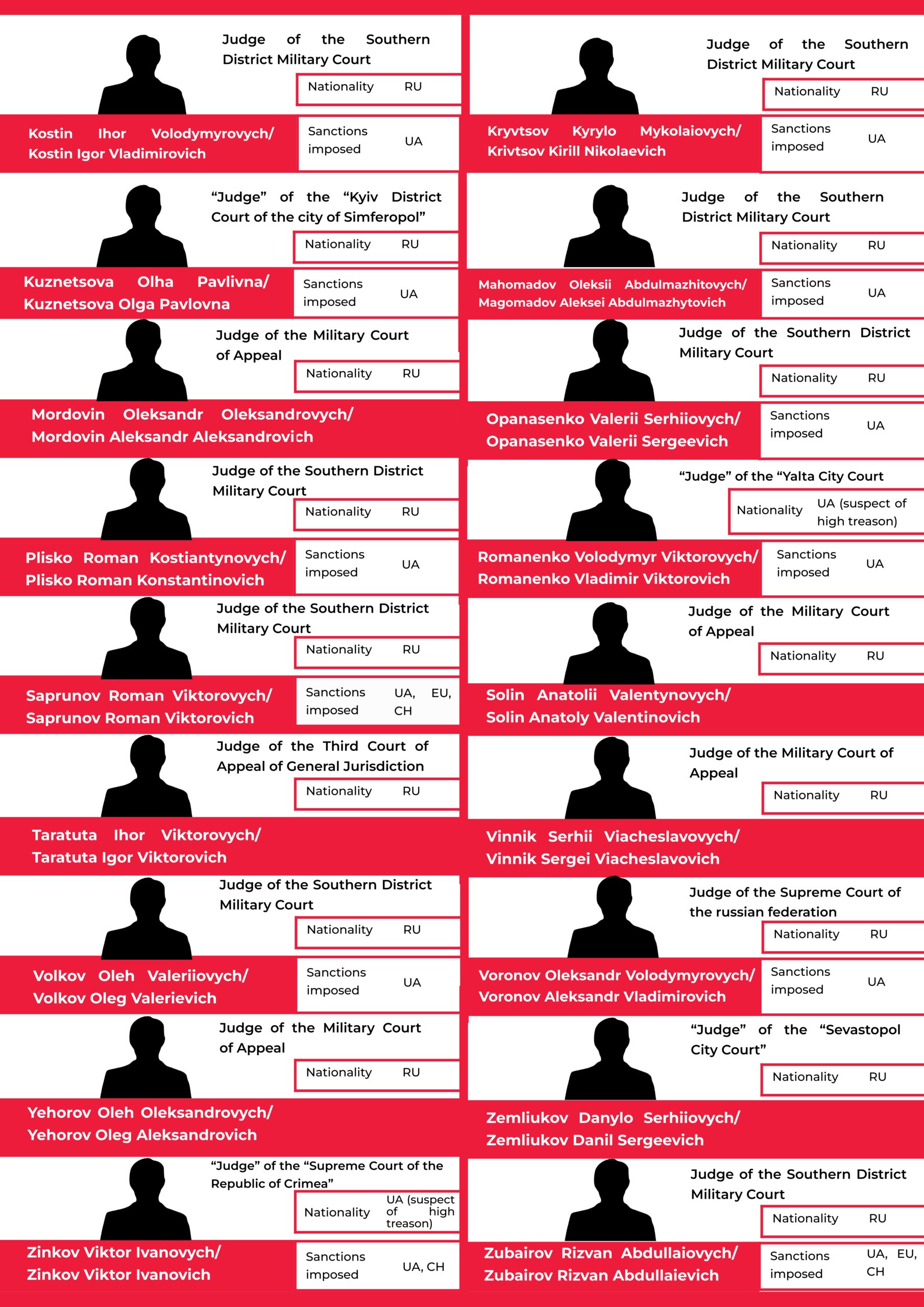 Crimea SOS emphasizes that Russian judges and illegal "judges" in the temporarily occupied Crimea shall be held liable for the abovementioned violations within the Ukrainian jurisdiction, the International Criminal Court or under the mechanism of universal jurisdiction and shall be subjected to personal sanctions.
In April 2023, Dunja Mijatović, the Council of Europe Commissioner for Human Rights, released a report, "Crimean Tatars' struggle for human rights." Mijatović confirmed numerous serious human rights violations, namely persecution, discrimination, and stigmatization, by Russian occupying forces of representatives of the Crimean Tatar community and those who oppose the illegal occupation of Crimea.
Earlier at the conference,
 Anton Korynevych
, the ambassador-at-large of Ukraine's Ministry of Foreign Affairs, 
called on
 countries from all continents to join the coalition in order to create a special tribunal for Russia.