34,000 prisoners to be released under 'Savchenko law' this year – police
A+
A-
Щоб отримувати корисні матеріали, підпишіться на розсилку
Підписатися
34,000 prisoners are to be released this year under the so-called "Savchenko law", which equates one day in a remand prison to two days in prison.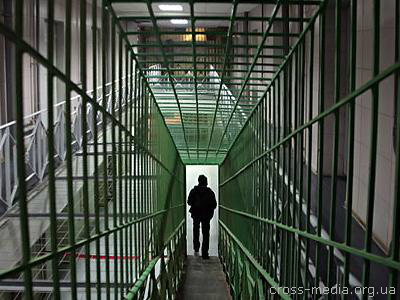 First Deputy Head of the National Police of Ukraine Vadym Troyan posted this on his Facebook page.
"34,000 prisoners are to be released under 'Savchenko law' this year. 9,000 people have already been released. 800 is the number of uncovered perpetrators of the crime, but there are many more actually. A pre-trial restriction in form of detention was chosen for 350 people," he wrote.
According to Troyan, there is increasingly growing number of cases, when people, who had been convicted of serious crimes and then released under "Savchenko law", committed terrible crimes again.
"Every tenth such person has been detained and half of them have been arrested again. These are those whom we revealed. I think that the actual number is bigger. One figure scares most – 23 murders were committed by those individuals. In addition, 66 armed assaults on the citizens were committed by them," he added.
"We all will be in danger until the Verkhovna Rada amends this law and such persons stop being released. After all, the police have neither human nor material resources to follow everyone who leaves places of detention under 'Savchenko law', and such people rarely take the path of correction," Troyan noted.
In his opinion, changes to the law should be passed immediately.
As reported, President of Ukraine Petro Poroshenko signed the so-called "Savchenko law" on December 23, 2015.
Earlier, the "Donetsk Memorial" human rights organization told the Human Rights Information Centre that the initiative of the authorities to amend the said law had been a threat to the basic principles of human rights.