Amnesty International recognized historian Kozlovskyy as a prisoner of conscience
A+
A-
Щоб отримувати корисні матеріали, підпишіться на розсилку
Підписатися
Amnesty International named academic Ihor Kozlovsky a prisoner of conscience after the unofficial military court of Donetsk yesterday "sentenced" him to two years and eight months of imprisonment.
As reported by the press-service of the human rights organization.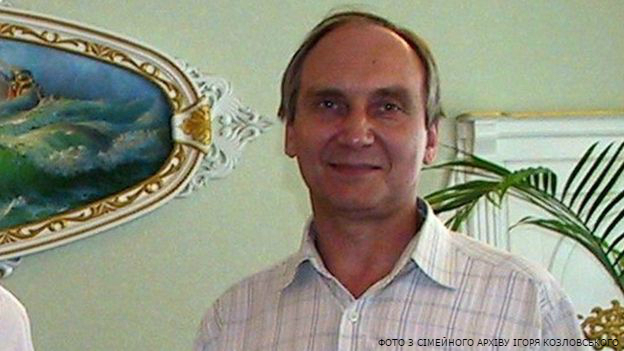 Amnesty International calls the case on charges of weapons possession fabricated and the proceedings as absurd.
"If the outcome were not so serious, it would be laughable that the de facto prosecution presented the court with two metal pipes as "evidence" that Kozlovsky was keeping weapons in his home. But it is outrageous that this renowned former academic will spend time behind bars as a prisoner of conscience", – said Denis Krivosheev, Deputy Director for Europe and Central Asia at Amnesty International.
"All Ihor Kozlovsky is "guilty" of is his opposition to the de facto authorities in Donetsk. This clearly transpired as soon as the "judge" described him as "an especially untrustworthy citizen" on account of some of his past contacts. This sham trial by unrecognized authorities of the so-called "DPR" cannot stand and Ihor Kozlovskyy must be released immediately and unconditionally", – he added.
Amnesty International is also urging the de facto authorities in Donetsk to refrain from the practice of unlawfully detaining civilians in the territory under their control.
As a reminder, Ihor Kozlovskyy, the religious scholar, president of the Center for Religious Science Research and International Spiritual Relations, was arrested in Donetsk in January 2016. The militants claimed that he could "destabilize the situation" in the territory of several occupied regions of the Donetsk region. He was accused of illegally purchasing and storing two grenades. Denis Kozlovskyy calls the accusations ridiculous, because Ihor's half-incapacitated son Svyatoslav, who suffers from Down's syndrome, has always been in the same room.
The relatives claim that he has never criticized the publicly self-proclaimed illegal armed group and shared only philosophical quotes and neutral photos on his page in the social network.
After the conflict began in eastern Ukraine, a 62-year-old man stayed in Donetsk to look after his son with Down syndrome.
Earlier, the candidate of historical sciences Ihor Kozlovskyy managed the Department of Religious Affairs of Donetsk Regional State Administration. He taught at the Department of Philosophy of Donetsk National Technical University.
He wrote more than 50 scientific publications, participated in international conferences and meetings, including with Pope John Paul II, ROC Chairman Alexis II, Patriarch of Constantinople Bartholomew II.