Things you probably do not know about human trafficking
A+
A-
Щоб отримувати корисні матеріали, підпишіться на розсилку
Підписатися
#FeelYourRights
December 2 is International Day for the Abolition of Slavery
"What should I tell? I went abroad through my new friends to work as a builder. Finally, I barely managed to escape with my second kidney and other organs. Now, I'm coming to life in a shelter-care facility. I'm grateful for being alive. My fellow citizen is still there, I know nothing about his fate…"
"I was at constant quarrels with my husband. He often beat me. I was made redundant. My daughter was then a second-grade student at a Kyiv university. I got tired of despair. I found a job abroad. I even signed a contract with some firm employing overseas. I went to work as a housekeeper in a neighboring country. Of course, I was ready for hard life, but I didn't expect four hours of sleep per night, beating, withdrawn documents and no wages for six months. Lucky circumstance saved me."
"I've always wanted to break out of my district center into the world! I found a virtual friend through social networks, he promised to introduce me to his foreign friend who was looking for a wife. I was to turn 18 in a month. We communicated for a long time, I believed him, we met, and went abroad. I met with a 'fiancé'. He came with his two friends on the first date… I couldn't run away. My belongings and passport were left at my friend's place because he had organized everything. I lost count of abuses during a year… I delivered a letter through a 'client'. I was found and saved. Now, I should learn how to live again."
These are only abstracts from stories of people who dared tell them. Hundreds keep silence. Hundreds of people more are still in slavery or have gone missing, because they have nobody to search for them.
Studies with shocking figures of present-day slavery (hundreds of thousands of people each year worldwide), horrible news stories, high-profile campaigns against human trafficking, special conventions and laws, annual section in the U.S. Department of State report and the reports of respected international organizations, inter-state cooperation, special departments in the government agencies – this is the reality, the components of civilizational confrontation with serious crime of trafficking in persons (up to 15 years of imprisonment pursuant to the Ukrainian criminal legislation).
Not "classical" schemes of slavery, or Things you may not know.
Get rid of stereotypes. Trafficking in persons no longer fits into the formula, generated in 1990s, "young women + work in Europe or Turkey = sexual slavery." Women, men, and children have equally become the victims of human trafficking long since. People of any age. It may be sexual or labor slavery: illegal, unregulated, and overtime work without pay, inhumane living conditions and withdrawal of documents, ban on contacting family or friends.
Children begging on the streets are also about slavery.
Issue of geography. It is linked to the stereotypes, but it is worth paying special attention to. Not only Ukrainians, who travel abroad irresolutely (going to work, study, get married…), may get into trouble. The transit routes of "human commodity" between Asia and Europe lie across Ukrainian territory.
The "improvement" associated with the development of the industry within Ukraine do not lag behind: it concerns the foreigners who get into slavery in Ukraine, and our fellow citizens who face it, crossing the boundaries of the regions. The particular risk zone is the occupied territories. The internally displaced persons are the most vulnerable group.
Invisible ties. The situation of a military conflict usually exacerbates the problem. Of course, the traffickers have enough favorable circumstances amidst "normal" social and political situation.
Domestic violence (may occur between spouses, between children and parents) and discrimination (the inability to find a job because of gender, age and other biased and illegal grounds) have often motivated to look for a better (and often easier) fate abroad without such things as an official job offer, a contract directly with a foreign employer, and so on.
Criminal proactivity. It's a tendency that those, who organize trafficking, bypass and outrun the law, withdrawing themselves from under the threat of liability. Now it happens so with trafficking in cells and tissues (as the legislation provides liability for organs only). How does it happen? I am sure you have come across the ads with a proposal to sell an egg cell not once or twice in public sources. The ad suggests going to a foreign clinic at the customer's expense for a few days. Of course, such an ad does not inform you about the conditions and irreparable harm to reproductive health, as well as other "side effects".
The system of precedents. Is it possible to hold criminals liable, to punish them? Is it possible to restore justice and to redeem yourself, if human trafficking has happened in your life? Yes, it is possible.
Article 149 of the Criminal Code of Ukraine, the special law on combating human trafficking, the national coordinator of the Social Policy Ministry, the by-laws on the status of a victim of trafficking in persons, provide for the package of services for the recovery of rights, rehabilitation, and payment of one-time financial assistance.
You should address the police and the social policy departments at the state administrations.
However, it's better to take care of yourself and do not dive in precedents.
When planning a trip abroad:
check the license of the intermediary,
leave your family and friends maximum information about your destination and its contacts
make copies of your documents,
sign contracts only with a foreign employer and in the language you understand.
In order not to miss anything important for your individual situation, you should consult a special hotline of the office of the International Organization for Migration, 527 from mobile phone, or NGO "La Strada-Ukraine", 386 from mobile phone.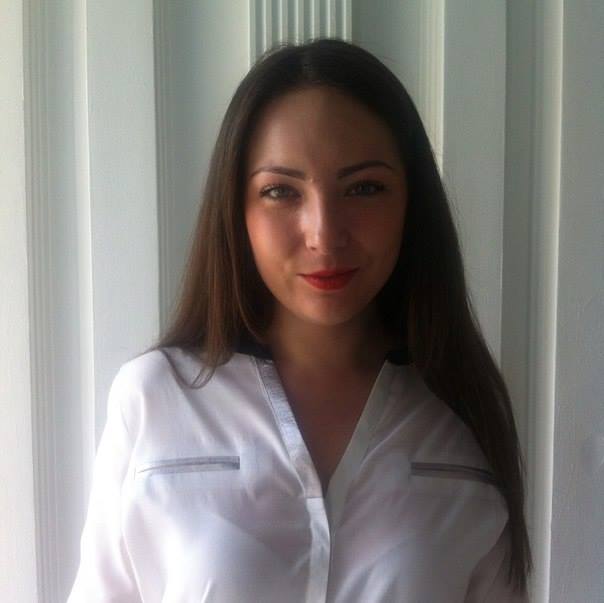 Liza Rai – independent expert, communications director at La Strada-Ukraine for 3.5 years
Photo credit: Reporter.if.ua